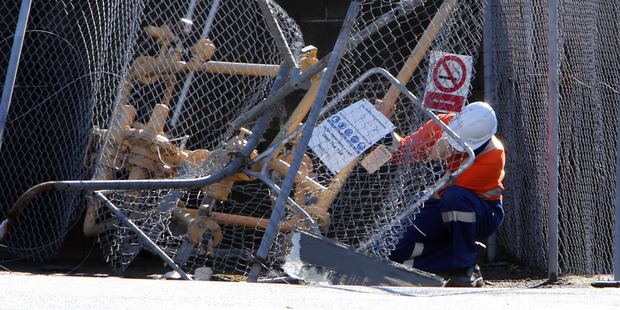 A gas leak in Kamo has been contained and residents, business and schools have returned to normal operations.
Parts of Kamo were cordoned off this morning after an empty bus rolled and crashed in to a natural gas pressure reduction unit at the Z service station, causing a plume of gas to leak and hang in the air.
Firefighters dispersed the cloud of gas with water hoses and a team from gas provider Vector closed two valves to redirect the gas supply to different parts of the network.
Residents in the area and Kamo High School were evacuated to Kamo Intermediate School, and Kamo Primary School.