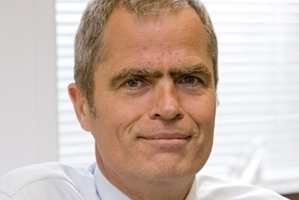 A new company has been set up to carry out much of the contracting work at Marsden Pt Oil Refinery after Refining NZ changed the way it uses contractors at the country's only oil refinery.
The change sees four firms - McKay Electrical, Culham Engineering, Industrial Site Services and United Civil Construction - set up a new company, Maintenir Ltd, to take on the contracting work.
Refining NZ chief executive Sjoerd Post said the changes will save the company money and increase profits for shareholders, many of whom live in Northland.
However, Mr Post said, there was no guarantee the savings would be passed on at the pumps as that was a decision for the companies the refinery sold its fuel to.
He said the announcement of the changes was made to the 14 companies that contract work at the refinery last week, after the refinery reviewed its contracting process.
Mr Post said the company carried out a new tendering process for contracts which gave all firms the opportunity to put their proposal for ongoing maintenance at the refinery.
"The focus of the new working arrangements is to keep time on 'tools'. There is plenty of ongoing maintenance work at the refinery and this is key to keeping the refinery running reliably and safely. The new arrangements are about removing duplication of effort across the contractor space," Mr Post said. "It will lead to significant savings that will flow to the bottom line."
About 80 people are employed on the contracting work, plus 20 higher-paid supervisors. The new structure will retain the 80 workers but reduce supervisors to about 10.
The 80 workers will have to reapply for jobs with the new company and there is no guarantee they would be on the same pay and conditions, Mr Post said.
Maintenir is expected to hold job summits for workers to learn about the jobs and to apply for them at the weekend.
Mr Post said the new arrangement was part of the refinery "cutting its cloth" to deal with the global financial crisis (GFC) that is having a major impact on refineries across the globe. As well, the refinery has committed to a $365 million Continuous Catalyst Regeneration Platformer project - Te Mahi Hou - which will increase productivity and add about US$1.10 a barrel in profits.
"Refineries around the globe are struggling with the GFC. In Korea, there is a US$3 billion upgrade project under way and that [refinery] is six times bigger [than Marsden Pt]."
Mr Post said contracts with other companies will continue. Four out of the 14 contractor companies will not have contracts for ongoing maintenance, but that does not mean they may not have other work at the refinery.