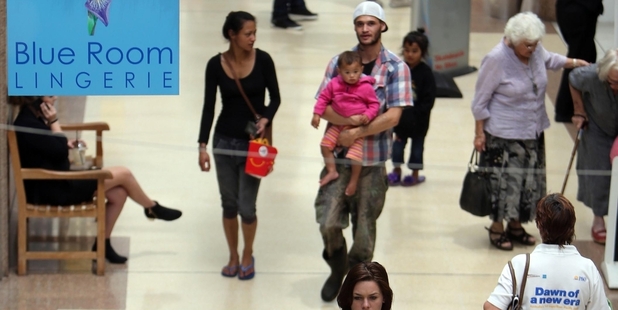 Cash tills are ringing and already shopping bags are bulging with Christmas purchases as the festive season spending spree arrives in Whangarei.
Retailers are pleased with a noticeable increase in shoppers around the central city this week and the shopping madness is expected to continue into the New Year.
Study leave and the impending closure of most schools have also driven teenagers into town.
Northland Chamber of Commerce and Industry head Tony Collins said business for the region's retailers in the past couple of weeks had been good.
He said students milling around traditionally at this time of the year would make towns crowded.
"This year, the likes of the Town Basin's late night shopping on Thursdays should help retail traders in particular and the fact that since Christmas Day this year falls in the middle of the week means one less shopping week," he said.
Mr Collins said although the retail sector was pleased with sales so far, it was hard to predict what days would yield good sales.
However, business confidence in Northland this quarter was slightly up from the same period last year which should hopefully translate into more spending, he said.
Paper Plus staff have noticed an increase in shoppers and spending at its Cameron St mall outlet the past couple of days.
An employee Michelle, who preferred to go by her first name only, said wrapping paper, Christmas toys and cards, and book sales topped the list.
"From now on we generally hire extra staff and the last couple of days have been busy." The same cannot be said of the hospitality sector.
Hospitality New Zealand Northland head Phil Sentch said November usually quietened off a bit in the hope that December picked itself up.