Revulsion over scattering ashes in waterways among issues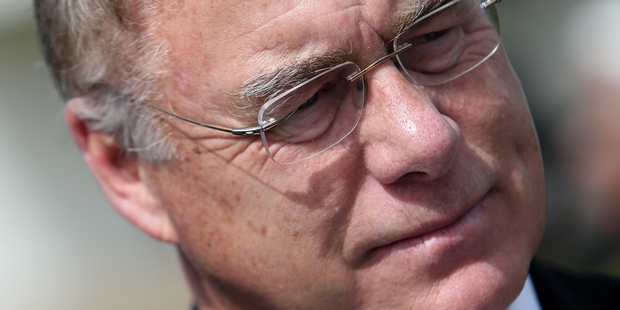 Maori abhorrence over "migrants" scattering cremation ashes in waterways where people gather food was sternly expressed when the Law Commission was hearing public views on burial and cremation reform proposals in Whangarei yesterday.
But the lead commissioner, former MP Wayne Mapp, said similar disgust had been heard from Maori at earlier review meetings the commission had held at Gisborne, Rotorua, Auckland, Hamilton and Napier.
The distinctive aspect of the public consultation meeting held at Te Puna o Te Matauranga Marae on the NorthTec campus in Whangarei was the challenges it raised about the role of tikanga (Maori custom) in New Zealand law, he said. The 34 people at the meeting heard the commission would be making no recommendations on the customary management of urupa (Maori cemeteries), but the complex area of family disputes would be a focus of the review. Commission policy adviser Mihiata Pirini explained how tikanga and the law had clashed in 2007 when James Takamore died in Christchurch and was to be buried there, but his family took him home to Whakatane for burial.
Mr Takamore's partner, Denise Clarke, obtained a High Court order for the body to be disinterred and returned to Christchurch.
The High Court judge had ruled the executor of the dead man's will had control over the body.
Ms Pirini asked if executors should continue to have this power and whether the court decision adequately dealt with tikanga in modern New Zealand.
Hohepa Rudolph said an executor dealt with individuals, while with Maori the dead belonged to their iwi and burial decisions were made on their marae.
Louisa Collier described a 24-year dispute over the burial of her brother Joseph Malcolm at Whangaroa. A kaumatua there said his children would lose rights to land if the body was moved.
Takangaroa Moanaroa said Maori who died overseas were, because of cost, returning in jars, not boxes, and ashes were not allowed in urupa.
Te Ihi Tito said the bigger the fight over an individual's burial, the more mana for that person. It had to be sorted out on marae, he said, warning: "Don't try and change things that have been there for centuries."
Te Wahiri Hetaraka said non-Maori should be educated against spreading cremation ashes.
Ray Oldfield said undertakers could inform families about local customs before cremation and it was suggested tikanga instruction be mandatory before migrants were granted citizenship.
Submissions were encouraged before December 20. The commission is expected to report to Parliament next year.
Public submissions can be made at www.lawcom.govt.nz