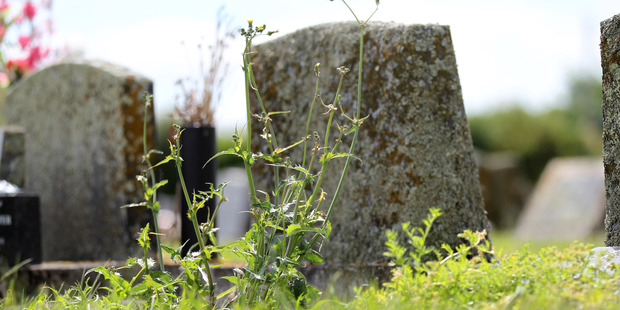 Cemetery reform proposals including allowing people to be buried on private land such as a family farm will be examined when the Law Commission holds a public consultation meeting in Whangarei tomorrow.
The meeting - from 10am-12pm at Te Puna o Matauranga Marae on the NorthTec campus in Raumanga - is so the commissioners can seek New Zealanders' views about issues which confront us at the time of death and also about how we wish to see land used for human burials maintained and protected.
The Burial and Cremation Act 1964 gives local authorities wide powers and responsibilities over providing and maintaining public cemeteries. But the lead commissioner, former MP Wayne Mapp, said few people may be aware there is no legal obligation on anyone to follow any instructions we might leave about what we wish to happen to our bodies after death.
"Nor are many of us aware that at the moment in New Zealand there is no legal requirement for those providing funeral and cremation services to belong to a professional standards body."
Dr Mapp said New Zealand had undergone profound change over the past 50 years. "Our population is made up of over 200 different ethnic groups, our family structures are more complex and we are far more mobile than previous generations," Dr Mapp said.
The Law Commission is seeking public feedback on its review of the 1964 Act. Submissions can be emailed to burialreview@lawcom.govt.nz or mailed to Burial Review, Law Commission, PO Box 2590, Wellington 6011, DX SP 23534.