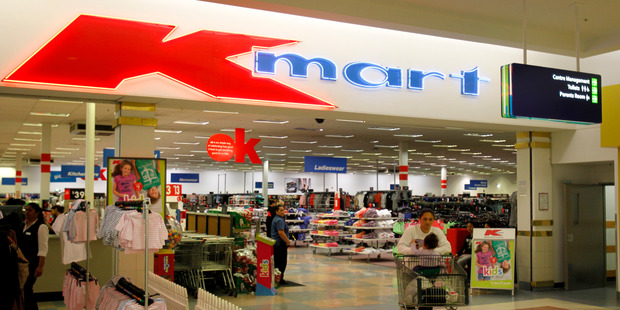 Australian-based big box retail giant Kmart has confirmed it's finally going to open a store in Whangarei, but details of when are yet to be released.
Rumours of Kmart moving into the city have circulated in recent years, with a number of potential sites suggested.
Last week the Northern Advocate revealed the retail giant is going to open a store in the Okara Shopping Centre, and was believed to be taking over the buildings formerly housing Warehouse Stationery and Bedz Direct, as well as the building occupied by the Northland Rugby Union among others.
At the time the company's Australian head office was unable to announce it was moving to Whangarei but yesterday Kmart National Property manager Ben Smith confirmed the plan.
"Kmart is interested in bringing the Whangarei community its offering and has been looking for a suitable location for a while," Mr Smith said.
"We are currently working with Okara Shopping Centre owners regarding the design in addition to the specific local body approvals required. When we have more detail we will distribute an announcement regarding any plans."
The company could not say when any store could open as that is dependent on many factors, including consents. However, it's likely to be early to mid-2014.
Meanwhile, the Northern Advocate is awaiting confirmation from Wendy's Old Fashioned Hamburgers on its plans for opening a fast food outlet in Whangarei.
Last year the burger chain announced it had a resource consent approved by the Whangarei District Council for a drive-through and restaurant on the site of the old Pizza Hut dine-in on Bank St.