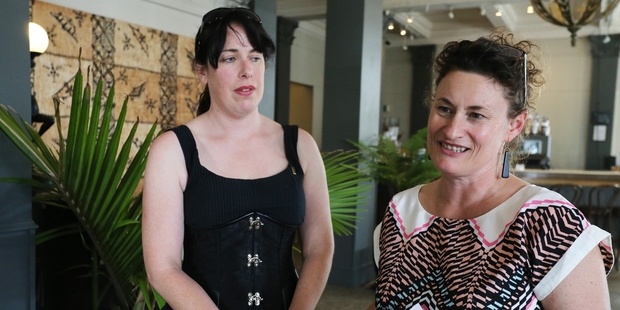 The president of the Post-Primary Teachers' Association (PPTA) is calling for partnership schools to be put on hold until the Ministry of Education has consulted with the Northland community.
President Angela Roberts met hundreds of PPTA members at the Capitaine Bougaineville hall in Forum North in Whangarei yesterday afternoon to seek support for a letter she is sending to the Minister of Education Hekia Parata to impose a moratorium on the partnership schools.
She is urging the minister to firstly consult with Northland schools, whanau and community about alternative solutions to the low rate of Maori achievement.
Government-funded like state schools, charter schools are not operated by the Ministry of Education but by sponsors such as iwi, not-for-profit organisations, businesses or existing education providers.
They can set their own curriculum, hours, holidays and teacher pay rates and are allowed to make a profit.
Two are opening in Northland in February 2014.
Teachers made the trip from Opononi Area School, Dargaville High School, Bay of Islands College and every secondary school in Whangarei District was represented at the meeting.
The members voted unanimously in favour of the recommendation to send the letter.
Ms Roberts was not meeting members of any other region on the issue because Northland had been forgotten about by the ministry, she said, and it was time the ministry fronted up to the Northland community.
"I want to see some leadership in this town, and the opportunity for the community to engage in robust conversations about what solutions there are to make sure the aspirations of their children are met," Ms Roberts said.
The ban on union members interacting with staff of partnerships schools that was laid out in the national conference was also discussed.
"We clarified the ban. This is not industrial action, it is supporting our teachers to focus on their state school students," she said.
Members of the PPTA are told not to have professional interaction with employees of the partnership schools.
Te Kura Hourua ki Whangaruru spokeswoman and curriculum director Natasha Sadler said the PPTA's stance was harmful to Maori students.
"Our schools [Te Kura Hourua ki Whangaruru and Te Kura Hourua ki Whangarei te Renga Paraoa] are about raising Maori achievement and by attacking our schools they [PPTA] are attacking Maori achievement," she said.
Northland central regional chairwoman for the PPTA Adele Towgood said Northland schools needed to be resourced better to ensure all students had access to tikanga Maori.