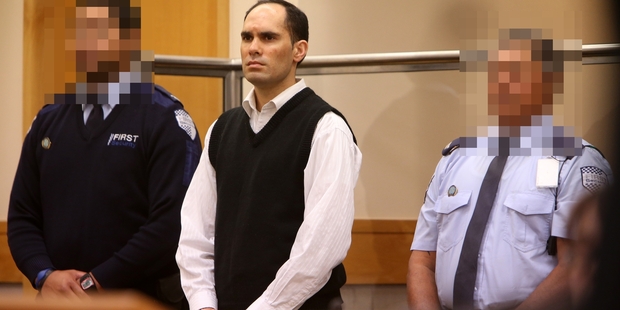 A sex offender who became a foster parent had passed Child Youth and Family, police and character checks.
Daniel Taylor was this week sentenced to five years and seven months' imprisonment after he admitted indecently assaulting a boy under 16; indecently assaulting a boy aged over 16; attempted sexual connection with a boy under 12; and six charges of indecently assaulting a boy aged between 12 and 16.
Taylor was a church leader with the Latter-day Saints, who have excommunicated him.
CYF regional director for Northland Marion Heeney said Taylor groomed the Kaitaia community "by creating a persona of respected social standing".
"He deliberately and cynically deceived families, and also Child, Youth and Family, into believing he was a suitable mentor for young people," she said.
When Taylor applied to be a caregiver, she said CYF was given no reason to believe that his intentions were anything other than the usual reasons people wished to become caregivers - to look after and help some of our most vulnerable children.
Ms Heeney said Taylor was subjected to the same rigorous vetting process that was in place for all caregivers, including a check of its database and with police, visit to his home, and references that fully supported his application to be a caregiver.
"Taylor's clean record, his 'caring' persona and his positions of responsibility in the community all contributed to a status of respectability and reliability, where people were naturally duped into recommending or accepting him as a suitable caregiver as someone young people could look up to."
Taylor became a caregiver for CYF in April 2011 and that status was immediately, permanently revoked when the department became aware of police investigations against him.
Ms Heeney said CYF also took immediate actions to speak to any children or young people who had been placed in his care previously and may have been at risk.
The Latter-day Saints (LDS) church issued a short statement to the Advocate saying Daniel Taylor had been excommunicated.
He committed the offences while working as a youth leader of the LDS church in Kaitaia.
The public affairs spokesperson for the church told the Advocate it had zero tolerance for abuse of any kind and that those found guilty were rightfully subjected to criminal prosecution and formal church discipline.
"This individual has been excommunicated ... and is no longer a member of the church."