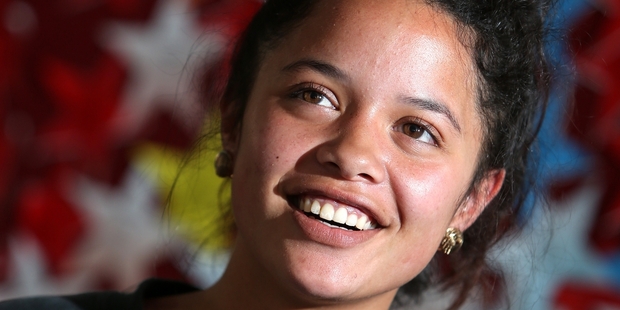 Teen mums from Whangarei's He Matariki were inspired by a visit from members of the South Auckland Poets Collective.
Poets and social workers Ramon Narayen and Dietrich Soakai, visited the school on Wednesday, as part of a recent trip to Northland, which including visiting Tikipunga High School, Te Kura Kaupapa Maori O Te Rawhiti Roa and Te Ora Ho.
"We are part of the South Auckland Poets Collective action education, and we use creative mediums to engage young people in their own development," Mr Narayen said.
The group utilises mediums such as drama, music and poetry to connect with youth in schools, youth centres, maraes and youth prisons, he said.
They specialise in the spoken word form of poetry. "Poetry that's been written to be spoken aloud, rather than read."
"We love what we do - we love poetry," he said.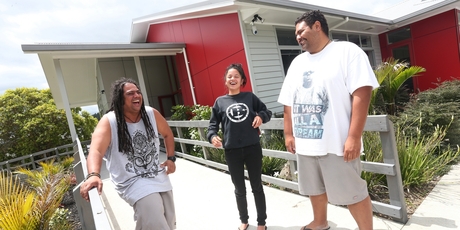 He Matariki English teacher Liz Sugrue said she met the pair at a teachers' conference in Napier earlier this year and requested that they make the trip north.
"I knew I had some poets in my class."
Ms Sugrue said the students were blown away by Mr Narayen and Mr Soakai. "A number of girls said, 'it just made my day'."
"I think the biggest thing is just finding ways and avenues to have a voice and think this is a way that works. It's a positive form of expression."
"I'd like to encourage these guys to come up here more often," Ms Sugrue said. Student and poet Toni Povey-Birch, 17, described the experience as "motivational, encouraging, inspirational, an eye-opener".
She has written poetry since she was about eight years old. "It's probably the easiest way to express myself."
Ms Povey-Birch is heading to Victoria University next year to study English and sociology.