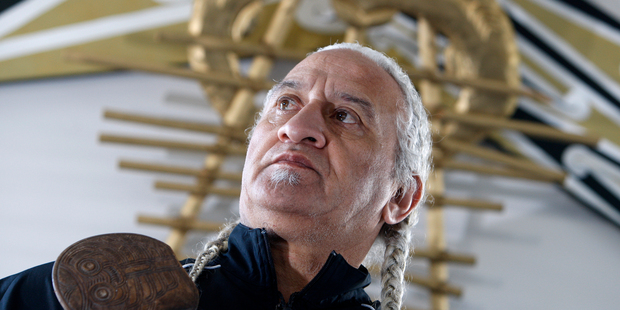 He'd been asking me for years. The last time was at my grandmother's funeral 10 years ago. "Ko wai to maunga, girl?" What is your mountain?
He was joking - the way people do when they are absolutely serious. I was always "just back from somewhere", and flippantly say my mountain was now "Awandun" in Taiwan, or the name of the place I'd left my horses on a farm in the Andes.
An unnerving question for several reasons - not least because I'm Pakeha and come from a long line of phosphate miners. Not long ago, laying claim to a mountain pretty much spelt the end of it, which seemed like a risky thing to do - given the history. What he was asking was: "In all this wandering, who ARE you?"
I wasn't sure I had an answer. He knew exactly where I came from. He knew my parents and my grandparents. Why ask me?
Who did he think he was? Maori Yoda?
I wasn't expecting to go in search of an answer to that question when I signed up for a te reo course with Te Wananga.
The plan was to enjoy the sounds and rhythm of a beautiful language and, hey, maybe get some political insight. Find out what Mr Harawira says when there are no sub-titles.
Simple. In. Out. Easy as.
I've taken other language courses before, but this was something completely different. For three hours every Wednesday night, I took off to learn the new words and phrases, but also another mode of being and seeing in te reo Maori. It started with a "pepeha" and I struggled with it for a year. Not because the language itself was difficult, but because I was back to that question: "So, which is my mountain? Where is home?"
That pepeha came to mean a geological reference point and an inner compass, a place to get one's bearings and navigate from the inner to the outer world. I had a sense that once I'd hitched my heart to that mountain I'd carry it with me forever. Call it commitment phobia - but for some reason naming my mountain was one of the hardest yet best things I've done for a long time.
This is not the world of contracts and title, but the tying of heart to soil that can't help but engender reciprocity.
If that is "my" mountain' - her well-being is also mine and so I am bound to uphold it. It's the beginnings of belonging. Ross Smith's community project through his role as cultural adviser at the wananga, to celebrate the story of Ngapuhi's "sacred house of mountains" is an eloquent opening to a conversation about belonging and values for Maori and non-Maori in Northland.
He plans to work with a group of artists to mark that first glimpse of Manaia - having just crossed the dark pass of the Brynderwyns, the expanse of the glittering harbour and the unmistakable headland that tells all of us who call Northland home - that we've arrived. Meanwhile, I'm signing up for next year.
This year learning was - fun, fascinating and, amazingly, free - and, best of all, the next time Maori Yoda shows up I'll finally have something to say.