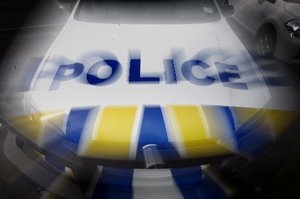 A 14-year-old boy allegedly was at the wheel of a van which drove off from a petrol station without any payment made, then crashed when staff gave chase.
The drama - one of three similar incidents in the past week - started about 11am last Tuesday at BP in Waipapa, Kerikeri police Senior Sergeant Peter Robinson said. The van had been stolen from Auckland.
The Manurewa boy was charged with unlawfully taking a motor vehicle, theft of petrol and dangerous driving, and remanded in CYF custody. His passenger and 18-year-old half-sister was charged with possession of instruments for committing burglary, burglary and theft.
Later that day police pursued another driver, starting at Whakapara, in a vehicle stolen in Auckland. He evaded police but the car was found abandoned in Kawakawa and the 28-year-old driver, also from Manurewa, was found nearby. He was charged with unlawfully taking a motor vehicle.
Finally, early on Sunday, another car stolen in Auckland was stopped in Kawakawa.
Its driver, 21, appeared in the Kaikohe District Court on Monday accused of unlawfully taking a motor vehicle, receiving and drugs offences.