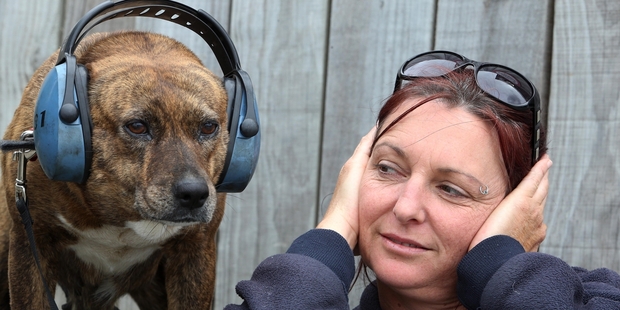 Fireworks lighting up the sky this Guy Fawkes have sparked a renewed call for a ban from animal welfare group SPCA.
Whangarei SPCA team leader Andrea Honeybun says fireworks can cause stress and injury to all kinds of animals.
"Dogs get lost. With stock there is injury to cattle, horses and sheep. One year children were throwing fireworks and a dog picked them up, sustaining injuries to its mouth."
She's urging people to sign an online petition, on website www.change.org, to ban the public sale of fireworks in New Zealand and only allow public displays.
Late yesterday the petition had more than 9000 signatures from people across the country.
The petition also highlighted the danger of fireworks to children.
However, a spokesman from Northland DHB had confirmed yesterday that there had been no injuries to any person so far from fireworks.
Nationally the SPCA has long called for a ban on the sale of fireworks to the public.
"The loud noises and bright flashes are unfamiliar to animals and many will become highly stressed by them," said Royal New Zealand SPCA chief executive Ric Odom.
This year the Whangarei SPCA is establishing a register of animal firework injuries, Ms Honeybun said.
Whangarei SPCA education officer Rachael Wyatt said fireworks could scare animals.
"They get lost, or go on the roads and get hit by cars, or sustain burns."
It's just not just children and people that fireworks can cause harm to.
A fire sparked by errant fireworks in the roof of a Northland home was lucky it didn't spread through the house, says a fire safety officer. Volunteers from Kamo and another team from Whangarei Station were called to the house in Cole Terrace, in Kamo, about 8.15pm on Monday.
Fire safety officer Craig Bain said one of the fireworks ended up in the guttering. People at the house thought they had prevented the fireworks from igniting but shortly after became aware of smoke coming from the roof.
Mr Bain said it was fortunate the fire did not spread to other parts of the house.
Firefighters quickly ensured the fire was contained and extinguished.
Retailers of fireworks do not need a licence to sell, but if a retailer is handling more than 500kg at any one time, they need an approved handler present.
Fireworks are controlled by the Hazardous Substances and New Organisms (HSNO) Act, and their sale is governed by the Environmental Protection Authority (EPA).
Retailers can only sell or display fireworks for four days prior to and including Guy Fawkes Day and can only sell to those aged 18 and over.