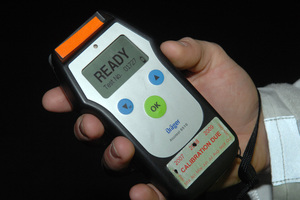 The number of drinks a motorist can sink before getting behind the wheel will be fewer when reduced drink driving limits come into force next year.
The Government will change the limit for motorists aged 20 and up from 80 milligrams of alcohol per 100 millilitres of blood to 50mg.
Offenders at the new lower end will be fined $200 and receive 50 demerit points but those with more than 80mg will still face criminal charges.
The lower threshold means the average man (85kg and 180cm tall) will be over the limit after about four to six 330ml beers drunk in two hours, instead of six to nine under the present limit.
The average woman (70kg and 165cm) will be over the limit after three to five beers, instead of four to six beers. The move puts New Zealand's drink-drive laws in line with other developed countries including Australia, Germany and Italy.
We went to Onerahi to ask people what their drinking limit was before driving and what they thought of the changes?