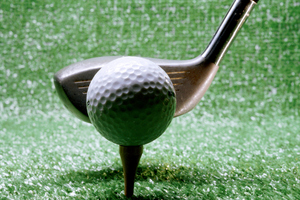 A group of experienced Northland golfers will converge on Christchurch this week for the 28th staging of the Freyberg Masters.
The Coringa Golf Club will host Northlanders Saali Herewini, Bob Shirley, Kevin Billington, Scott Wilson and Iain Power as 15 provinces from around New Zealand take part in the event that in the past two years has seen two first-time champions.
Waikato were victorious for the first time last year at the Maraenui Golf Club in Napier and that followed a dominant performance from Canterbury at the Levin Golf Club in 2011 when they recorded their first win in the Masters team competition.
Waikato were superbly led by their No1 Andrew McKechnie in 2012 who won all of his eight matches in 2012 to be named as the player of the tournament. They will look to become the first team since Wellington in 2008-2009 to defend the title.
Tournament director Phil Aickin, the golf manager at New Zealand Golf, said the Freyberg Masters was a special event for the players to compete in and the clubs around NZ to host.
"This is a fantastic event to be part of with so many good players from a previous era," he said. "The very competitive nature of the format combined with the camaraderie is something every player looks forward to."
Auckland is the most prolific winners of the Freyberg Masters which began at Paraparaumu Beach in 1986. They have won 10 titles but they haven't claimed the title since 2003.
The Blue and Whites have a favourable draw in 2013, as they avoid the locals Canterbury and the defending champions Waikato, and will look to end their 10 year drought in the event.
Aickin believed that the competition would be close with no clear favourite for the title.
The competition format is a round robin where teams play eight of the 14 Districts with the team who gathers the most points crowned the champion on Saturday afternoon.
The Coringa Golf Club, which hosted the NZ Amateur in 2006, continues its fine record of hosting significant events and is in great condition for the tournament which begins on Monday.
Northland: Saali Herewini, Bob Shirley, Kevin Billington, Scott Wilson, Iain Power.