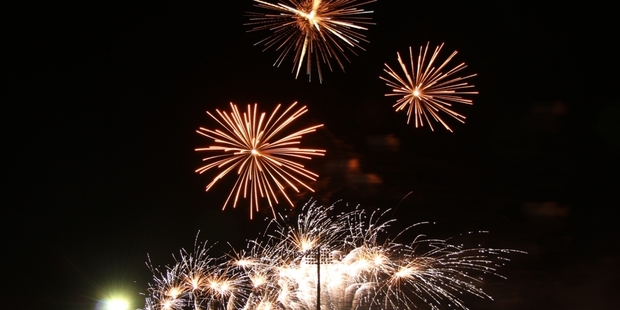 Northland residents are getting more safety conscious about using fireworks around Guy Fawkes night, figures show.
Bangers and crackers went on sale on Saturday and while they are a thrill for many families, they can be a headache for emergency services.
ACC recorded 11 firework-related injury claims for Northland last year, a drop from 22 the previous year.
There were 445 claims nationwide - of which 285 were for burns.
About 213 claims nationwide were for injuries that happened between November 2 and 5, when fireworks were on sale.
The total national cost to date of firework-related claims received in 2012 was about $191,785.
Whangarei and Kaipara Area fire safety officer Craig Bain said the drop in Northland injury claims could be because more people were enjoying public firework displays.
He urged people to take advantage of several upcoming public displays in the district, with Whangarei's main event at Toll Stadium this Saturday.
"You also don't have a big mess to clean up afterwards as well in the backyard," Mr Bain said. Firefighters had a duty to respond to such incidents and inform police, he said. Any bonfires in the Far North would need a permit from the district council, but he encouraged people to contact Forest Protection Services first.
Mr Bain also warned people to be careful if buying fireworks to store for Christmas or New Year celebrations.
"If the house catches fire we've got fireworks in there as well. Put them in a metal container, keep them sealed ... put them up out of the reach of [children]."
Fire Service Risk Management Assistant National Commander Rob Saunders said there had been a dramatic reduction in firework-related emergency calls since 2000, when the minimum purchase age was raised from 14 to 18 and sales restricted to the four days up to and including November 5. Previously sales were for 10 days.
Meanwhile, the New Zealand Veterinary Association is advising pet owners to prepare pets psychologically and physically for Guy Fawkes celebrations.
President of its Companion Animal Society Dr Cath Watson said every year following November 5, veterinary clinics treated injured and traumatised pets, particularly dogs.
She advised pet owners to ensure their pet's microchip information is up to date.