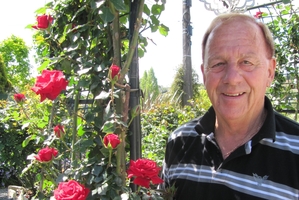 It's all about the beauty of the blooms this weekend at the Northland Rose Society's annual rose show, says vice-president Derron White.
"It's a good place to see both new and existing blooms. And all our members are very knowledgeable in the care of roses," he said.
The show is being held in the exhibition hall at Forum North tomorrow from noon to 4pm, and Sunday from 10am to 3.30pm.
Mr White said the society's members had been preparing for the show for weeks, pruning, fertilising, spraying and dethorning and debudding their prized flowers.
"We also have a very strong floral arranging group within the society, which will be at the show," he said. "The public enjoy seeing that."
The show is providing preparation for some members heading to the National World Federation Show in Palmerston North on November 21, which has 87 overseas visitors also competing.
Mr White said the club is always actively looking for new members. "Absolutely, all the time. Memberships are dropping in all societies at the moment.
"They get a lot of knowledge from being members. It's a real social group too," he said.
The group meets every fourth Sunday of the month for outings such as lunches and garden visits. "And we all talk roses. If someone comes with a rose problem, we solve it."
For more information contact Derron, or his wife Helen White (president) on 437 7124.