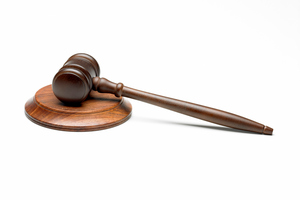 A restorative justice programme is being explored for two brothers, one of whom was "dealt to" by whanau members after he produced two knives at a tangi in south Hokianga.
Anaru Tewao, 23, also known as Morunga, and Kahu Morunga, 26, entered guilty pleas in the Kaikohe District Court last week in relation to a fracas at Moria Marae in July.
Tewao admitted charges of threatening to kill and unlawful possession of the weapons while Morunga admitted charges of threatening to kill a marae member and speaking in a way meant to frighten Moria Marae committee members by threatening to damage the marae.
Tewao, who produced two knives at the tangi on July 26 and was the main protagonist, dragged his elder brother in as a back up.
At an earlier court appearance in Whangarei, lawyer John Day said Tewao had made a complete and utter fool of himself at the tangi, after turning up drunk and threatening marae and whanau members.
The brothers will appear in the Kaikohe District Court on December 17 when the possibility of a restorative justice programme is expected to be discussed.