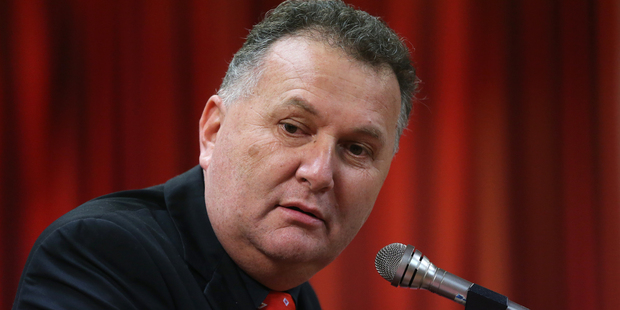 Not all Northland-based MPs agree they deserve a pay rise before Christmas - but all say they cannot refuse the Remuneration Authority's decision to award them more money.
Prime Minister John Key has hinted the authority, which sets MPs' pay rates, was lining up a good pay rise for MPs this year. It is believed to be worth about 2 per cent, increasing their salary by $2826 to $144,636.
A backbench MP currently earns $141,810 a year, the Prime Minister gets $411,510 and a Cabinet minister about $258,000.
A 2 per cent increase will mean the average backbencher's pay has gone up $25,000 in seven years.
In comparison, the average yearly wage in Northland is $32,656, according to Statistics New Zealand.
The authority's Patricia Gordon said yesterday that once a determination was issued in terms of MPs' pay they had to accept it.
Section 14 (2) of the Remuneration Authority Act 1977 states: "It is unlawful for any person to act contrary to a determination under this act or to fail to observe the criteria or limits specified in a determination."
However, MPs could, after receiving a pay rise, forward a proportion of their salary to a charity if they so wished, she said.
The Northern Advocate asked Northland's MPs if they would accept the pay rise - did they think they deserved it and, if so, why?
Shane Jones, Labour List MP, Member of Parliament's finance and expenditure, and primary production committees. Labour's spokesman for building and construction, economic development, forestry, Maori affairs, finance and fisheries. Base salary $141,810, Works a maximum of 80 to 90 hours a week.
Whatever the pay rise, he said he would accept it "without a sliver of doubt". "The system is crystal clear. Our salaries are determined by an independent authority and I've always abided by its decision. In my experience, MPs work extremely long hours and genuinely want to improve our country and the economy. If they [authority] feel that a certain level of salary for MPs is justified, then so be it."
Hone Harawira, Leader of the Mana Party, Member of Parliament's business, Maori affairs, and Standing Orders committees. Base salary $155,700, Works easily 80 hours a week
Said he'd rather see cleaners get a pay rise. "I don't think MPs deserve a pay rise. I'd much rather that the State Services Commission take a vote from me and give my pay rise to the cleaners. We (MPs) could do without a pay rise. There are many people in the country who work their ass off to provide for their families. I think we do what we do because we're there to serve the people for which we're comfortably compensated."
Mike Sabin, National Party MP for Northland, member of Parliament's social services and regulations review committees. Base salary $141,810. Works 90-100 hours a week.
Said he accepted pay determinations made by the authority and did not see it as his role to question them. He echoed comments by Prime Minister John Key that he was not in favour of big pay increases for MPs. "For me personally, the remuneration doesn't factor into my interest in doing the job or the way I do it. I am and will continue to work hard and do my best in this role or any role because that is important to me. The level of remuneration has never been a determiner of my commitment in this regard."
Phil Heatley, National Party MP for Whangarei, member of Parliament's social services, local government and environment committees. Base salary $141,810, Wouldn't put a figure on the number of hours per week he works but said he works "long hours".
He would accept a pay rise. "The independent authority think we do [deserve one], and I'll take their word for it," he said. Mr Heatley said he absolutely loved his job and had no complaints about the long and unusual hours he's had to work.