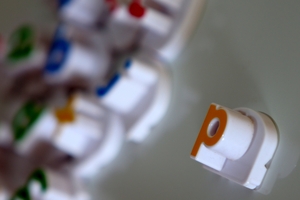 Some children are starting school with the skill levels of 3-year-olds or with developmental delays due to parental drug and alcohol problems, Northland principals warn.
Tai Tokerau Principals' Association vice-president and Ruakaka Primary School principal Marilyn Dunn said the follow-on from the P epidemic was presenting itself in children arriving as new entrants at school.
"The P epidemic got particularly bad five or six years ago so we're getting the babies that are coming through," she said. "It's very difficult for schools to deal with and I think all schools [in Whangarei] are being affected by it at the moment."
Whangarei Hospital general paediatrician Dr Roger Tuck said the effect of methamphetamine on children was hard to untangle because the drug was often found in homes where alcohol use, poor nutrition and physical abuse were also present. "Meth use is an indicator for a whole bunch of red flags for poor development," he said. Environmental factors of methamphetamine use could affect a child as much as the physical effect, he said. However, research into the effect of P specifically was unclear.
"I am yet to meet a P user who isn't using alcohol and other drugs."
Medical Officer of Health for the Northland District Health Board Clair Mills said P use hadn't gone away in the last five or six years, but alcohol use by parents was still the biggest factor for child development problems.
She said children were also being sent to school without preparation, arriving at primary school without skills as basic as how to hold a pencil.
"We're getting them much younger now, so they're presenting with developmental delays and severe behavioural issues," she said. "We're finding a lot of the children coming in from pre-school now are very delayed in the skills that we need to get them started."
Children were coming in with the skills of a 3-year-old, she said.