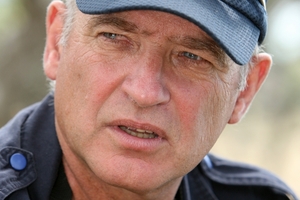 A drowning off Northland's coast last week is a timely reminder as summer approaches for those venturing out on to the ocean to wear lifejackets, police say.
They have named the 58-year-old man who drowned off Matapouri Beach last week as Kevin Peter Oldfield of Matapouri.
Mr Oldfield was with a 27-year-old man on a 14-foot catamaran launched from Matapouri beach about 3pm last Thursday.
While both men were wearing wetsuits neither of them had lifejackets on.
Northland police Search and Rescue co-ordinator Senior Sergeant Cliff Metcalfe said the fatality was avoidable and a lifejacket would have saved Mr Oldfield's life.
"The message is simple. If you are going out on the sea in any conditions, experienced or not, you should be wearing a lifejacket," he said.
"It only takes a couple of seconds for things to turn to disaster on the sea.
"You can carry lifejackets on board but they are no use if you flip."
Police also believe it was the first time the two men had sailed the catamaran.
About a nautical mile offshore, they tipped over and spent about 20 minutes trying to right the craft in strong wind conditions.
Mr Metcalfe said the men had then decided to swim ashore, but Mr Oldfield had turned back and was later found by the Northland Electricity rescue helicopter crew who were called to search the coastline.
The other man continued to swim for about two hours, battling the wind and currents, before climbing on to rocks near Whale Bay and being able to raise the alarm.
Police alerted the Northland Coastguard and two rescue vessels from Tutukaka and Whangaruru with volunteers on board were dispatched.
The Tutukaka rescue vessel arrived shortly after a Northland Electricity Rescue Trust helicopter got there and winched a body from the water.
The capsized catamaran was towed into Tutukaka Harbour.
With summer coming and plenty of boaties expected to hit the water over Labour weekend, it is a timely reminder to do safety checks.
Mr Metcalfe said lifejackets needed to fit everyone on board and at least two forms of communication were required.
Any cellphones should be placed in waterproof containers.
He said boats needed to be checked if they had been sitting onshore over winter and outboard motors also needed to be run before hitting the water.
He said it was vital boaties told someone where they were going, their expected time back onshore and a contact number.
"At least if they are reported missing we will have some idea of where to start searching."
Mr Oldfield's death takes the region's drowning toll to nine this year.
Fourteen people drowned in the region in 2011, up from nine deaths in 2010 but below the 2009 total of 16.
Maritime New Zealand wants wearing lifejackets compulsory for people aged under 15 but believes anyone heading out on to the water should wear one.