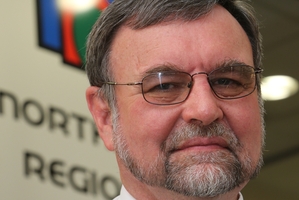 Minority shareholders in Northland Port Corporation are planning a revolt at the company's annual meeting next week, unhappy at the way the organisation is being run.
Northland Regional Council owns 53.61 per cent of the Northland Port Corp (NPC), but regional council CEO Malcolm Nicolson said it would not be appropriate to talk to the Northern Advocate about the shareholders' concerns ahead of Friday's meeting.
The Shareholders Association (SA), which is casting proxy votes for the minority shareholders at the AGM, said the reluctance to talk wasn't surprising, given that the regional council has been refusing to release to the other shareholders a report reviewing the council's investment in NPC.
"We have serious concerns about the governance of NPC," Alan Best, who edits the SA's magazine The Scrip, said.
Mr Best said minority shareholders - including former Port Corp chairman Mike Daniel with 3.2 per cent of shares - would be voting against several motions at the AGM, including against re-electing chairman Sir John Goulter and director Peter Griffiths and a 9.5 per cent increase in directors' fees to $200,000.
The number of Port Corp directors is one minority shareholders' concern, Mr Best said.
"The Port Corp has eight directors, the same as Fletcher Building, which is one of the country's largest companies. We don't think it needs that many directors and if there is to be an increase in their fees it should come from cutting director numbers and redistributing their fees to those remaining," Mr Best said.
He said Fletcher Building had capitalisation of $6.4 billion, compared to NPC's $118 million. NPC's biggest asset is North Port, the deep water port at Marsden Pt - which is jointly owned with the Port of Tauranga, while the Port of Auckland (POA) also owns 19.9 per cent share in NPC.
Mr Best said POA had joined the minority shareholders' action, with concerns also covering the large land bank NPC owned around North Port. Another concern was spending almost $1 million on new headquarters that were not needed.
"That land is zoned industrial and there's not a lot of demand for that sort of land in Northland at the moment and it could be used to give a far better return to shareholders," he said.
Mr Daniel said NPC was a cash cow which could be returning more to shareholders, more than half of whom were ratepayers.
"The Port Corp has $1 million in the bank doing nothing that should be returned to shareholders. That's $500,000 that should be going to NRC ratepayers, that could be used to reduce rates," Mr Daniel said.
NPC recorded a $6.7 million profit for the year ending June 30, 2013, with underlying earnings up by more than 20 per cent to $7.3 million and dividends of 10 cents a share, compared to 8.5 cents in 2012.
The company's AGM will be held at Toll Stadium from 2pm on Friday.