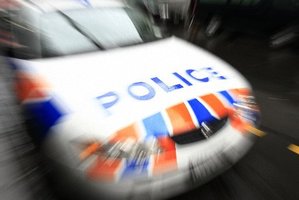 A man who claimed he was acting under "higher powers" when he stole and crashed a car will have to face the higher powers of a district court judge.
Police were called to Kapiro Rd, north of Kerikeri, about 11.30pm on Saturday after locals spotted a man in their back garden.
They were suspicious because not only was the man unknown to them and lurking behind their house at night, he was also shirtless on a cold night.
Police were on their way when a Honda Odyssey was stolen from a nearby home. The car crashed near the corner of Skudders Beach Rd and Kingfisher Drive, and a 24-year-old Moerewa man located nearby was charged with unlawfully taking a motor vehicle, driving while forbidden and careless driving. He is also likely to be charged with drink-driving after blowing 971 micrograms of alcohol per litre of breath, more than twice the 400mcg limit.
When asked to explain his actions, Kerikeri police Senior Sergeant Chris McLelland said the man claimed to be acting on a "higher power".
"We'll see what the higher powers of the court have to say about that," Mr McLelland said.
Earlier the same day two 16-year-old Mangonui boys allegedly took a Honda Diamante from Pupuke-Mangapa Rd near Kaeo.
Mr McLelland said the boys took the car for a joyride and consumed a large quantity of alcohol before crashing on State Highway 1 near Waiomio.
Despite extensive damage they managed to get the car going again, turned around and started heading north. When the vehicle came to rest at Bulls Gorge south of Kerikeri about 12.40pm one of the boys was unconscious.
He was taken to hospital. The other boy was charged with unlawfully taking a motor vehicle.
A day earlier evasive answers from the driver of a WRX Subaru Impreza stopped on State Highway 1 near Pakaraka aroused police suspicions. He eventually admitted taking it from Kaitaia's Pukepoto Rd after attending an uncle's tangi and being dropped off on edge of town to hitchhike home.