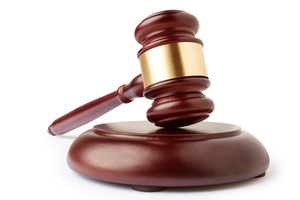 Police officers searching a Whangarei home for stolen jeans found more than they bargained for - drugs and a gun.
Robert Blewden, 36, and Andrea Baker, 28, appeared in Whangarei District Court yesterday on various charges after police searched a Kamo Rd house last month.
Blewden pleaded guilty to charges of unlawful possession of a firearm and unlawful possession of ammunition. In other unrelated matters he pleaded guilty to breach of bail and using a document for pecuniary advantage.
He was remanded in custody to appear for sentencing on December 5. In the meantime he would be back in court on October 21 to apply for electronic bail.
Baker pleaded guilty to possession of a pipe for smoking methamphetamine and possession of cannabis.
A police statement revealed officers were investigating the theft of jeans from a central city chain store on September 10.
They caught one offender who was reluctant to reveal who the co-offender was, but told police to search a house where Baker lived.
When they arrived at the Kamo home they were met by Baker and found two pairs of the stolen jeans in a wash tub. As they searched the house they found not only the other pairs of stolen jeans but a small pistol and ammunition plus a small amount of cannabis and a pipe for smoking methamphetamine.
Judge Simon Maude said Baker was very much a secondary offender and she was a first time offender. On the charge of possession of a pipe she was fined $250 and she was convicted and discharged for possession of cannabis.