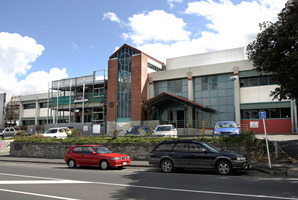 A Whangarei woman who stole more than $123,000 in taxpayers' money over 15 years will serve her sentence from home.
Sherie Apetera, 35, appeared for sentencing in the Whangarei District Court on Tuesday on seven charges of using a document for pecuniary advantage, six of dishonestly using a document and one of obtaining pecuniary advantage. The mother-of-three fraudulently claimed $94,851 in domestic purposes benefit and $28,567 in accommodation supplement from July 12, 1997, to August 26, 2012, while living in a relationship as well as working. Her lawyer, Kelly Johnson, initially asked Judge Greg Davis to adjourn sentencing so Ms Apetera could arrange for someone to look after her children if she was sent to jail. Mr Johnson later submitted a letter of support from the Women's Refuge and asked for a sentence of home detention to be imposed.
The judge said Apetera completed Work and Income forms in May 1998, June 1999, June 2001, May 2002, February and June 2003, June 2004, June 2005, May 2006, June 2007, June 2011 and June 2012, but failed to specify that she was living in a relationship and working. Her offending was no different to theft as she stole from every legitimate taxpayer while depriving those in need of state assistance, he said.
Aggravating features of her offending was the amount stolen over a prolonged period of time.
Judge Davis said it was not a case of an oversight or a slip on her part, but was premeditated. He said Apetera's relationship was unsupportive and her attitude was that she was entitled to taxpayers' money. She was ordered to serve 12 months home detention and to stay away from alcohol or drugs.