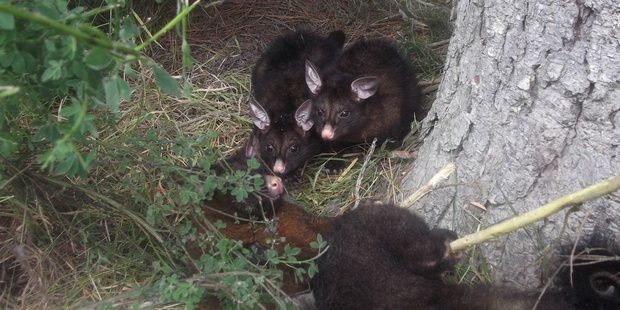 Health authorities and Police are concerned about the illegal dumping of possum bait on roadsides in Northland.
The Northland District Health Board received a report of 150 blue packets of cyanide paste being left on a road near Russell on September 21.
Just over a week later more reports came in of another 58 packets being found on Oromahoe, McIntyre and Whangae Roads in the Mid North.
The baits were believed to have been dumped a couple of days before they were discovered. They have all been recovered and appropriately destroyed.
The baits are extremely toxic to humans and animals.
There are pig hunters who go hunting in the area and if their dogs touch the bait they will die.
Police are also keen to hear from any hunters who may have noticed any vehicles in the area acting suspiciously.
Police are warning people that if they come across these blue bait bags, not to touch the bags and contact Police or Northland District Health Board immediately.
If they have been in contact with the substance they should wash with warm soapy water. If they believe they may have ingested the substance they should seek immediate medical assistance.
If anyone has information about the illegal dumping of the bait they can contact their local Police or call Crimestoppers, anonymously, on 0800 555 111.