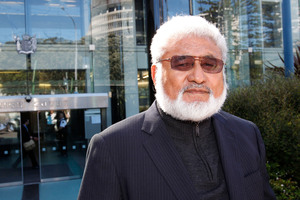 The four Northland resource centres which the Crown Forestry Rental Trust provides for Treaty claimants will close in December because of the legal wrangle which has disrupted trust funding.
CFRT chairwoman Angela Foulkes announced the closures when she came to the North from the trust headquarters in Wellington on Monday.
"If you are going to give people bad news, rather than sending a letter it's better to tell them to their face," she told the Northern Advocate yesterday.
"We regret having to close the resource centres - they have been doing good work."
The centres - at Whangarei, Kawakawa, Kaikohe and Waipapa - were opened in June last year to provide a place for claimants to conduct business related to stage two of the Waitangi Tribunal's Te Paparahi o Te Raki inquiry.
There will still be a CFRT staff presence in the North with Tania Smith and Ngaire Wilson appointed funding and contract managers supported by trust staff in Wellington.
Ms Foulkes also told claimants the CFRT had budgeted funding for the tribunal's 21 weeks of stage two hearings and for direct settlement negotiations. But provision of this cash is conditional on resolution of the legal dispute which is shutting the resource centres and has frozen trust funding since before the stage two hearings began in March. The Crown has since funded the first four weeks of hearings. Tribunal presiding officer Judge Craig Coxhead has confirmed week five Whangarei hearings will be held on October 14-18, week six Mangakahia hearings on December 16-20, week seven Mahurangi hearings on February 10-14 next year and week eight Hokianga hearings on April 7-11 next year.
The CFRT dispute led to a Wellington High Court hearing in August of an application by the NZ Maori Council and its co-chairmen, Sir Edward Taihakurei Durie and Maanu Paul, for a review and interpretation of the trust deed. The pair are Maori Council-appointed trustees for the CFRT.
Respondents in the hearing are CFRT trustees Alan Haronga, appointed by the Federation of Maori Authorities, and Ms Foulkes, John Wilson and Guy Royal, all appointed by the Crown.
The dispute, over the appointment of alternate trustees, is now being sorted out by retired Court of Appeal judge Sir Bruce Robertson. A High Court minute issued last month appointed alternates for the three Maori-appointed trustees: Leith Comer for Mr Haronga, Georgina te Heuheu for Sir Edward, Denese Henare for Mr Paul and Simon Karipa if others are conflicted or unavailable.