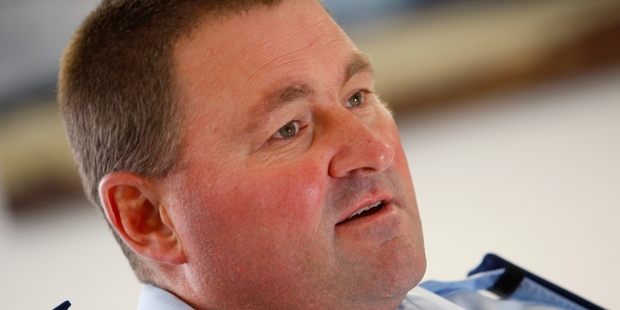 An internal police survey has revealed that 50 per cent of female staff surveyed in Northland don't believe police workplace harassment and bullying would be dealt with effectively within the force.
The findings also suggest many local female police fear reprisals from colleagues if they report inappropriate workplace behaviour.
The national survey asked 8863 police employees to rate their satisfaction with the organisation's vision and purpose, their engagement with the job, communication, their colleagues, and workplace respect and integrity.
In Northland, 271 staff responded, reflecting the opinions of 79 per cent of the total staff in the region. The report did not give a breakdown of how many male and how many female staff took part.
A report on the findings highlights a widening gender gap and warns that bullying, harassment or discrimination could go unreported by female police.
Only a slightly higher number felt they could raise these issues without fear of reprisal.
The Northland district scored a 55 per cent "agreement" rate across all questions - a significant drop from 2012 and more than 8 points below the national average.
The Far North reported the region's worst results.
"It seems that people working at the Northland district do not feel connected to the district or NZ Police as a whole with a decreased feeling that NZ Police is an effective organisation and a decreased sense of "common purpose and belonging," the report read.
"At the same time people are reporting a lower level of satisfaction, commitment and true willingness to recommend it as a great place to work."
Northland District Commander Superintendent Russell Le Prou said he encouraged staff to come forward with any issues or concerns they had regarding harassment and bullying.
"When someone reports harassment or bullying in the workplace we take the complaint seriously."
Because investigations into complaints were confidential, how they were dealt with was not often widely known, Mr Le Prou said.
"We respect diversity in Northland and, in fact, have a high number of female staff in senior leadership positions including two Area Commanders."
Low scores in other areas could be attributed to "a lot of change" over the last year, and staff adjusting to new roles.
"Meetings are taking place around the district to present the results and to give the staff an opportunity to look at how they and the senior leaders can lift engagement."
Nationally, the survey showed overall results had slipped compared to 2012.
As women feel less safe about reporting inappropriate conduct, there was a risk that bullying would go unreported.
Police Association president Greg O'Connor said the results "weren't good enough".
"I'd be interested to see what those stats look like in other organisations. I suspect they would be similar, but that's not an excuse."