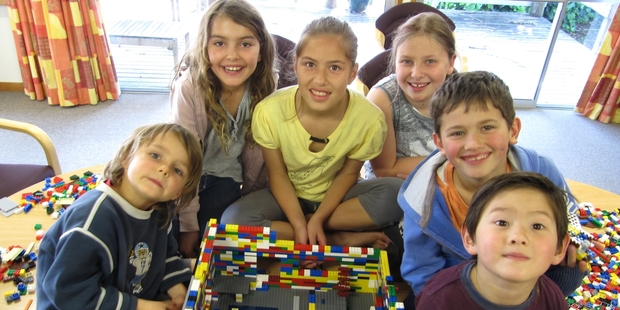 Northland kids can put their Lego building skills to the test at next week's Habitat Build Challenge.
The challenge is part of the annual awareness campaign for Habitat for Humanity, a charity which works to eliminate substandard housing by building and repairing homes for people in housing need.
The Whangarei Habitat Build Challenge will be held on Friday, October 11, at the St Francis Xavier School hall from 10am-4pm.
"It's a fun way to engage kids with Habitat's work and the issues surrounding poverty housing in New Zealand and overseas," says Habitat for Humanity Northland executive officer Conrad LaPointe.
Mr LaPointe said kids could take part in two ways - attending the build challenge event or building at home with their own Lego.
Children opting to build at home had until October 20 to submit their entry and must enrol at www.buildchallenge.org first, he said.
They will need to include a landscape image and a description of the building in no more than 30 words, explaining why the house would be great for Habitat for Humanity.
Those that do not have their own Lego at home or wish to be part of the event should go along to 1 Percy St from 10am.
"We'll have literally tens of thousands of pieces of Lego for them to use," Mr LaPointe said.
Children will have one hour to build a home. Those under 14 must be accompanied by a parent or guardian.
People will then be able to vote for their favourite Lego house online at www.buildchallenge.org.
Voting is open until October 27 and the five entries with the highest number of votes will win a selection of Lego prizes.
Mr LaPointe's daughter Maia is looking forward to the day after practising her Lego building skills yesterday.
Her strategy for next Friday's event includes "lots of bedrooms and big windows".