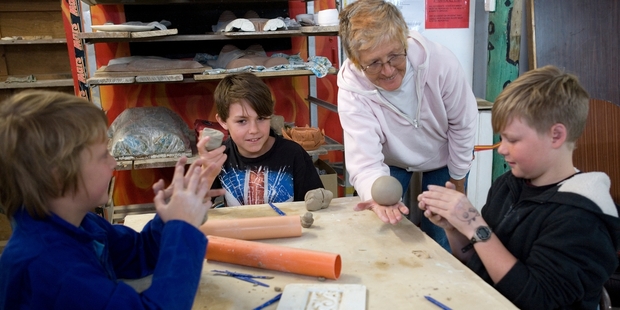 The spring school holidays began on Monday - giving Northland children two weeks off school that can be filled with arts, crafts and activities.
The Whangarei Library has courses each morning this week to get the kids doing something creative.
The Spring Fever programme is aimed at primary school-age kids and getting them outdoors exploring nature.
Kite building, making boats and a bug catcher are activities they can have a go at.
The Crafty Teens programme at the library is designed for kids a little older and will teach them how to make paper art, and jewellery with bottle caps, and how to have fun without staring at an electronic device all day.
Both courses are free and run Monday, Tuesday, Wednesday from 10am-11am both weeks.
The Quarry Arts Centre has a Play with Clay programme for school-aged children.
The hands-on workshop lets children investigate and build using clay with tutors on hand to teach them every weekday of the school holidays from 9.30am to 11.30am.
The Whangarei Aquatic Centre has an extensive holiday programme for kids between 5 and 12 with swimming lessons, arts and crafts classes, bush walks and visits to the Kingdom of Zion on offer.
The Bay of Islands Gymnastics Club is holding a two-day workshop for 5 to 10-year-olds, on Thursday and Friday next week.
The school holiday programme will be full of gymnastics and trampoline activities.
Country Road Cupcakes is hosting morning and afternoon kids cupcake classes tomorrow and October 8.