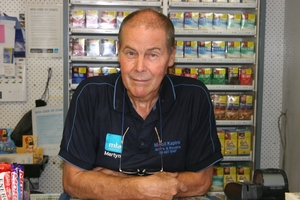 Northland garage owner Martyn Payne has been granted residency in New Zealand in a last minute reprieve.
Mr Payne, an Englishman who has lived here for almost a decade, was told this morning that Associate Immigration Minister Nikki Kaye had decided to allow him to stay.
Mr Payne, who is in his 60s, faced being forced to leave the country when his permit expired on October 31 after Immigration New Zealand declined to grant him residency on medical grounds.
His children and grandchildren live in New Zealand and he operates his repair workshop and service station in the rural community of Kapiro.
The Motor Trade Association, of which Mr Payne is a member, said he was exactly the type of person New Zealand needed.
"We've been working to help Martyn stay here for over two years. We've taken his case to the CEO of Immigration, found immigration specialists to help his case, and supported him in his business", MTA chief executive Stephen Matthews said.
- APNZ