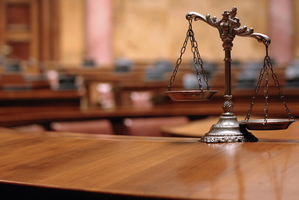 A Far North business and its owners have been fined $11,000 for discharging waste oil from industrial premises onto land.
The fine to George Eric Vuletich, his wife Janice Fay and their company G & J Vuletich at Haruru Falls was handed down by the Environment Court on Friday. They operate a truck and car servicing business in the Haruru Falls industrial area.
A member of the public notified the Northland Regional Council about oil in a tributary downstream of the Vuletich site on January 23, February 16 and April 18, 2011.
On investigation, an NRC officer told Vuletich that there was a discharge of black oil into the tributary after he discovered a storage container at the Vuletich site was leaking oil.
Vuletich said he didn't know the container was leaking and that it had been emptied about three weeks before April 19.
About 12,000 litres of oil contaminated water was removed from the tributary and 27.5sq m of contaminated vegetation and soil from the tributary and its banks, and hay bales placed in the stream to stop silt discharge.
The Vuletichs paid $20,983 for work by NRC and a contractor. Four abatement notices were issued to the Vuletichs on April 26 and they then replaced the waste oil storage container, cleaned up the site and installed a bunded secondary containment system.