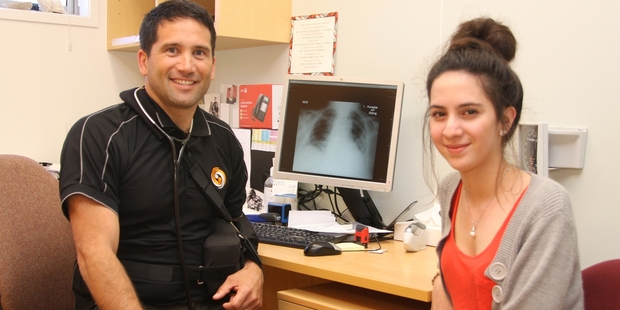 Outspoken Kaitaia GP Lance O'Sullivan is challenging mayoral candidates to reduce poverty related illnesses in the Far North by cutting the number of pokie machines in the district.
While councils had little direct influence over health services their policies did have a significant impact on community well-being, Dr O'Sullivan said. Areas councillors had direct control over included gambling and liquor licensing.
Dr O'Sullivan said the Far North had the highest number of pokie machines per capita in the Northland, as well as significant issues with poverty related illness.
"I know children's health is affected by not enough money in the home. When there's not enough money, there's not enough food on the table. There's not enough money for power or heating, for prescriptions or to see a doctor."
Reasons for that lack of money included unemployment and the rising cost of living, which were largely central government issues, but also pokie machines, which were controlled by local government.
Each machine took $45,000 out of the community per year, very little of which returned to the Far North. Instead it ended up "buying tracksuits for Remuera sport teams".
He called on incoming councillors to "put a stake in the sand" by refusing to renew pokies licences and reducing the number of machines in use.
That would have a direct effect on child poverty, disability and even poverty related deaths.
Dr O'Sullivan was last week named Public Health Champion 2013 for his "dedicated and courageous efforts" to wipe out poverty related illnesses.