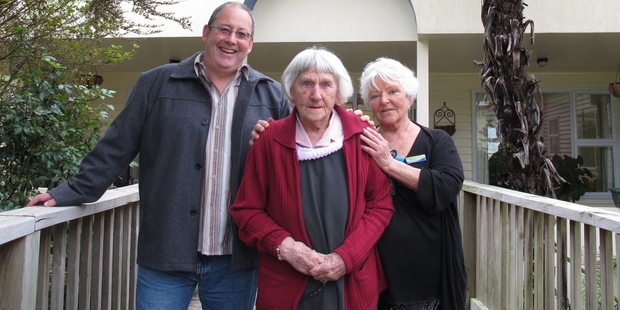 A Kaeo rest home is staying open after all following a change of heart by the district health board.
A consultants' review of the troubled Whangaroa Health Services Trust earlier this year recommended the 20-bed Kauri Lodge at the former Kaeo Hospital be shut with the area's elderly cared for at home or in rest homes elsewhere in Northland.
The review also called for Whangaroa Health's two overnight beds to be closed.
However, the plan was overwhelmingly opposed in a series of public meetings earlier this year and the Northland District Health Board has now backtracked on the plan.
The change of heart has been welcomed by rest home residents and trust chairman Brendan Tuohy, who said opposition to the proposal was "pretty much unanimous".
Trustees and staff were grateful for the community's support in their efforts to save Kauri Lodge and the after-hours and acute care service.
"That support certainly made the difference. This decision also reflects well on the Northland District Health Board. They showed an impressive willingness to listen to their constituents and respond to our concerns."
Those concerns included the challenges of providing aged care in people's homes in a spread-out, rural area, and the fact Whangaroa residents would have had to travel to Kawakawa or Kaitaia for after-hours medical help.
Mr Tuohy said the trust recognised the health board review was a response to valid concerns about health services in Whangaroa. Those issues had not gone away and the trust was working hard to improve service, efficiency, governance, management, transparency and accountability.
A letter from NDHB chief executive Nick Chamberlain warned that the trust's fundamental financial problem remained - that it was subsidising Kauri Lodge at the cost of other health services.
The trust has until June next year to clarify exactly how much that subsidy is.
Mr Tuohy said the subsidy was about $400,000, not the $700,000-$1 million estimated by the consultants. One of the problems was the rest home's small size, so the trust was looking at ways of expanding Kauri Lodge to make it more economic.
Kauri Lodge resident Bonnie Hoult, 88, was relieved she would not have to move.
"I don't want to shift. I've been here 10 years and I can't find any complaint."
Dr Chamberlain said a further review of the after-hours medical service would be carried out to make sure it was operating in the best interests of the public. The review was necessary because patient safety was the health board's number one priority.
The health board also needed to be assured the $2.4 million it gave the trust each year was being used as effectively as possible. The rest home would move to a funding model equitable with other aged care facilities in Northland.