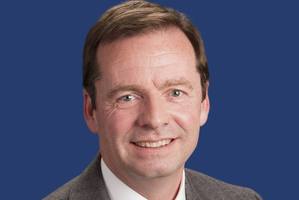 The Northland Regional Council has taken legal advice to avoid conflicts of interest when it votes today on adoption of hearing commissioners' recommendations on the proposed regional policy statement for Northland.
Council chairman Craig Brown yesterday declined to disclose details of the advice until he had discussed it with councillors, which is expected at today's NRC meeting.
However, it is understood the legal advice was sought following a complaint about Cr Ian Walker by Zelka Grammer, of Maungakaramea, a longtime campaigner against genetically modified organisms (GMOs) being allowed in Northland.
Cr Walker will not attend today's meeting as he is in Auckland arranging the funeral of his 85-year-old father who died at the weekend.
But he is named in the meeting agenda along with four other councillors - Tony Davies-Colley, Bronwyn Hunt, Bill Rossiter and Joe Carr - in a warning they must declare conflicts of interest when dealing with the commissioners' recommendations to avoid the risk of a successful legal challenge on the grounds of councillor bias.
Two commissioners, Brent Cowie and Dave Sergeant, will be at the meeting to discuss their recommendations, which include a proposal to adopt a precautionary approach toward the effects of introducing plant GMOs, a stand supported by other Northland local authorities but rejected by the NRC.
Ms Grammer said in her complaint she had been shocked to see Cr Walker making a presentation when the commissioners were hearing submitters in Whangarei on June 17.
She claimed he had presented himself as both president of Farmers of New Zealand and chairman of the NRC regional policy committee, minimising the importance of GMOs to Northland communities and misrepresenting the views of Northland district councils.
The complaint had also been sent to the Auditor General, Ombudsman and Local Government NZ, she said.
Cr Walker told the Advocate yesterday his June 17 submission as Farmers of New Zealand president had supported NRC policy on GMOs developed by cost-benefit analysis to comply with Government guidelines.
He considered the hearing process "shonky" as the commissioners had told him they could recommend policy changes on any submissions without looking at costs.
"The process is flawed - that's why I'm getting out of politics," said Mr Walker, who is not seeking re-election.