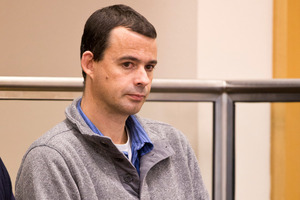 The Teachers' Council has referred James Parker to the disciplinary tribunal.
The convicted paedophile had an updated status on its website to show an alert that he had been referred to the tribunal.
Education Minister Hekia Parata called for a review of deregistration processes for teachers with serious convictions after it was revealed that, despite being sentenced to preventative detention for 74 counts of sexual offending against boys, Parker was still a registered teacher.
The minister met the New Zealand Teachers Council yesterday and asked them to rapidly reassess how they processed deregistration of teachers. Ms Parata said common sense needed to prevail in such situations.
Te Tai Tokerau Principals' Association president Pat Newman said this was the course the teachers council had always intended to take.