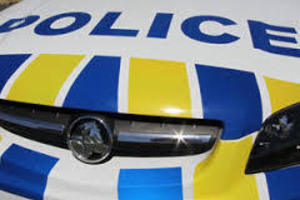 Officers are searching for a man who has entered a Whangarei post office store wielding a gun and has made off with hundreds of dollars.
Police cordoned off the Onerahi PostShop and have called in a police dog and handler after the incident at 2.30pm this afternoon.
By around 3pm, the police canine team had discovered a pistol, clothes and a bag, believed to have been used in the robbery and hidden on a bush track off Waverley St.
Police are continuing to search for man.