Woman has died but proceedings continue.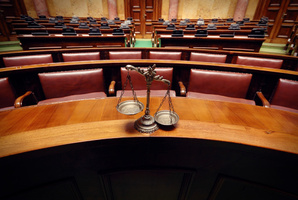 The estate of a Whangarei woman has failed in its fourth attempt to secure a residential care subsidy for the woman because the courts ruled that the value of her assets precluded her from qualifying for taxpayers' funds.
Elva Bridgford unsuccessfully challenged the Ministry of Social Development's decision to decline her cover in the Benefits' Review Committee, then appealed the decision to the Social Security Appeal Authority and the High Court, which upheld the decision.
The Court of Appeal last week upheld the lower court's decision.
Ms Bridgford has died but her legal proceedings were being pursued by her executor and spouse Gary Bridgford.
The Bridgfords established a family trust in 1987 to which they advanced considerable sums of money to reduce the debt.
They then gifted $27,000 each to the trust per annum from 1987 to 2004 which reduced that debt.
In March 2009, she moved into a rest home and applied for a residential care subsidy but the ministry determined that her assets considerably exceeded the limit for eligibility.
The legal issue was whether gifts that reduced their assets should be assessed singly on $27,000 for each partner or on a combined basis of $54,000 under the Social Security Act.
The Bridgfords argued in the Court of Appeal that under the act, anyone applying for the subsidy and his or her spouse or partner may each gift up to $27,000 per annum without such gift constituting a deprivation of assets.
But the ministry said couples, whether they have a marital or de facto relationship, were treated as unitary economic units for the purpose of calculation and deprivation of assets.
Justice Reynor Asher ruled that the provisions of the act explicitly required the ministry's chief executive to treat the assets of two spouses or partners as one for the purpose of assessing the value of assets that have been gifted.
The Bridgfords argued that the interpretation favoured by the Social Security Appeal Authority was inconsistent with the anti-discrimination provision in the New Zealand Bill of Rights Act.
The court ruled that there was no clear breach of the Bill of Rights Act.