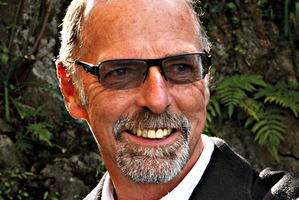 A decision to expand Kerikeri's sewerage system ends decades of dithering, Far North mayor Wayne Brown says.
Councillors voted unanimously to go ahead with a proposal to expand wastewater reticulation in the CBD and Riverview after more than 60 per cent of respondents in those areas backed it.
Mr Brown said the issue had been talked about since the 1980s.
"This is a historic decision after decades of dithering. It represents a major investment in the future of our district's largest town as well as a cleaner and healthier Bay of Islands," he said.
The council had opted for a modular sewerage scheme because it wanted something that could meet existing needs but also respond to growth.
"We started off with a $42 million scheme designed for a population of 50,000, but re-thought that after the global financial crisis struck and growth slowed. The lesson we've learned from Mangawhai is, don't build a scheme that is larger than you need."
The Mangawhai scheme's ballooning costs and a slowdown in population growth were the main reasons for the Kaipara District Council's financial woes.
Mr Brown said getting on with the project meant the council could claim a Ministry of Health subsidy covering 27 per cent of the scheme's growth-related capital costs. Staff would develop a detailed proposal, including costs, for its 2014-15 Draft Annual Plan. The public would be able to make submissions next year.
"We appreciate some people are concerned about how much it will cost to connect to the scheme and will indicate the likely impact on rates when we have finalised treatment options and decided which properties are in the reticulation area."
The council would also help develop a second-hand market for aerated wastewater treatment systems so property owners with those systems in new reticulation areas were able to recoup some of the costs of buying and installing them when they were decommissioned.
Property owners with ageing and failing septic systems might need to replace them in the interests of reducing pollution of properties and waterways.