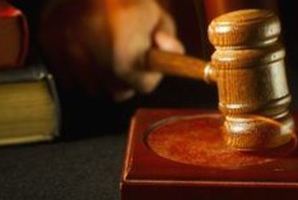 The loss of land now occupied by Kaikohe Aerodrome will be one of the key topics discussed at today's Waitangi Tribunal hearings in Kerikeri.
Week four of the Waitangi Tribunal's Te Paparahi o Te Raki inquiry is under way at the Turner Centre, focussing on land claims in the Waimate-Taiamai-Kaikohe area.
Simon Reeves and Moana Tuwhare are due to make opening submissions on the aerodrome this morning, followed by submissions from Ted and Ron Wihongi. Others due to give evidence today include Gray Theodore, Hone Toatoa, Georgina Clarke, Maia Pitman, Rangi Thompson and Kathleen Smith.
Evidence earlier this week had a strong historical focus.
Dr Manuka Henare, associate dean (Maori and Pacific) at the University of Auckland Business School, kicked off week four with a summary of the area's oral and traditional history, followed by Crown statements and questions from the tribunal.
Other topics traversed so far this week included Northland's old land claims, Crown purchasing and the Northern Wars.
Tomorrow claimants and tribunal members will take a tour of the sites discussed over the past few days with stops at Kerikeri, Pakaraka, Ohaeawai, Kohewhata Marae, Kaikohe Aerodrome, Te Pua Rd, Waiare Rd, Manginangina, Puketotara Rd and SH10 at Waipapa.
The next week of stage two hearings is scheduled to take place on October 14-18.
Stage one, which dealt with general issues of sovereignty, the Declaration of Independence and the Treaty of Waitangi, ended in February 2011. The Tribunal's stage one report has yet to be completed.