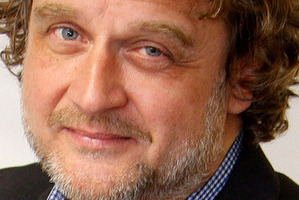 It looks like "experience" could be a double-edged political sword for Whangarei mayoral candidates in the 2013 elections.
There is still a wee way to go until October 12. But the early indications are that there is a mood and desire for change amongst voters.
Of the four sitting councillors standing for mayor, only one - Greg Martin - made it into the Top Four in the Northern Advocate Straw Poll taken at Tuesday's Meet Your Mayor evening co-organised with Northland Chamber of Commerce and Classic Hits.
An important disclaimer - this was not a scientific poll and we do not contend at this early stage that it indicates who will win.
We asked people to vote based on what they saw on Tuesday night.
We gave out 400 voting forms and received 247 votes. So about 150 did not vote at all.
But the 247 responses provide some insight at this early stage of the campaign.
Sheryl Mai (94), Warren Slater (43) and Isopu Samu (26) were the top three choices.
None are current politicians. All, in their own way, are charismatic and passionate.
Mai and Samu have past local body experience and Slater has probably attended more full council meetings than some councillors in recent years.
Ideally, a mayor would have a mixture of political nous or experience, charisma, common sense and intelligence. Throw in humour, vision, economic guile and a genuine sense of civic duty, with the ability to put the district ahead of personal agendas.
Does such a person exist? Impossible to tell from one Meet Your Mayor evening.
All four councillors who are standing are promoting experience as a reason to vote for them.
Their challenge now is to promote that experience as a positive.
Put bluntly, the question voters will be asking themselves is, has the "experience" been a good one?