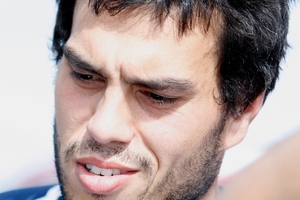 Taniwha utility forward Owen Pihema was stopped after rugby by a police breath-testing team and instead of a frown and infringement tickets, he was praised for being the sober driver for a group of players.
The Moerewa lad was caught by the police traffic alcohol group (TAG) in Kerikeri on Saturday evening driving a group of players from that town to Paihia. Pihema is part of an initiative between the Northland Rugby Union, Sport Northland, Northland District Health Board and Northland police on responsible attitude towards alcohol.
He didn't make the team that drew with North Harbour on Saturday because of injury. "It is fantastic to catch a high-profile sportsman doing the right thing," Senior Constable Tony Mackereth of TAG said about Pihema.
The player said he'd rather drive his mates home than let them get behind the wheel and become a danger. "I always offer to be the sober driver because some of my mates in the past decided to drive and they got caught," he said.
"Being the sober driver sometimes means getting home at six or eight in the morning but it's better than drink driving which is a stupid thing because it puts you and others' lives at risk."
Mr Mackereth said the prevention aspect was very much a focus of the police job and part of that was to recognise positive examples of people doing the right thing. "We've been trying to get a lot of positive stuff that you see on the sporting field being applied on the social scene."
He said the social attitude towards drink driving had improved dramatically over the last two decades.
Mr Mackereth said the multi-agency approach in a bid to reduce alcohol harm and that examples of high-level support were a sign that youths were listening. "This young man [Pihema] has demonstrated the kind of leadership that our communities can look up to and we felt compelled to recognise him publicly for this."