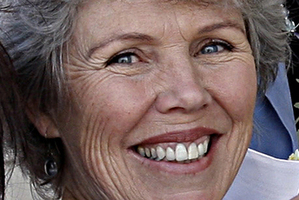 The apparent early frontrunner in the race for the Whangarei mayoralty is thrilled that a straw poll placed her well ahead of competitors, but says she will keep campaigning hard until the final vote on October 12.
About 500 people packed into Forum North's Exhibition Hall on Tuesday night to hear 12 Whangarei mayoral candidates - Stuart Bell, Glenn Chapman, Crichton Christie, Vince Cocurullo, Shelley Deeming, Sheryl Mai, Greg Martin, Isopu Samu, Stan Semenoff, Warren Slater, Warwick Syers and Graham Tadman - say why they should get the job and answer questions.
A straw poll conducted after the candidates spoke asking how those at the meeting felt the candidates did on the night was filled out by 247 of those attending.
Ms Mai was a clear winner on the night with 93 votes, in the unscientific poll.
Next up was Mr Slater with 43 votes; Mr Samu 26; Mr Martin 21; Ms Deeming 19; Mr Syers 13; Mr Tadman nine; Mr Cocurullo eight votes; Mr Chapman five; Mr Christie five; Mr Bell three and Mr Semenoff with two votes.
Northern Advocate editor Craig Cooper organised and collated the poll results.
It was too early in the campaign to predict how definitive the poll might prove, he said.
"Interesting though, that the top three are not sitting councillors," he said. "That suggests people want change. Experience counts too though, and those who have it may well be thinking how they promote it as a positive, because it seems some voters are going to view 'experience' as a potential reason to 'change the guard'."
Ms Mai said she was delighted and felt the result shows she was right on track with her policies, which put the people of the district first, with her commitment to listen to the community.
But, she said, with more than a month until the October 12 election she would not be resting on her laurels and would campaign hard to get her messages across.
Mr Slater believed his hard lead-up work in delivering his key messages had contributed to his poll result.
"What really excited me the most was the fantastic turnout of people."
Mr Christie said he was still being positive, despite his showing on the night, saying there was plenty of time to show people why he should be mayor.
Mr Syers said there was still a way to go to the election, which was the only poll that really mattered, and he would work hard to swing views around.
Mr Cocurullo said this was just the start of the campaign and if people wanted to put Whangarei first, that was their choice.
Ms Deeming said there was still a way to go in the campaign but the straw poll had produced an interesting range of results.