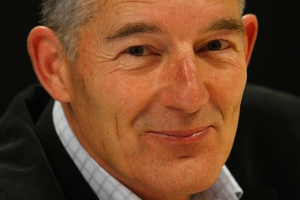 Mayoral candidate Glenn Chapman, 58, was born in England, came to Whangarei in 1970 and now lives in Whau Valley. He is single and has worked in the real estate industry.
Mr Chapman said many Whangarei district residents wouldn't know him from a bar of soap and were probably asking why they should support his bid for the mayoralty. He urged people to vote for him because he was committed to providing leadership and vision for the Whangarei district.
"Many have told me they believe the district should be better served. They have spoken of indifference, arrogance and lack of leadership," he said.
"Others have said 'What's the point, we're powerless - they do what they like, they're not listening'."
If elected, he said interaction with the new council would be created and collaboration of citizens encouraged: "Call it democracy."
He told voters seeking change that it would not just happen and making the same old choices would not help.
"That's part of the reason I'm standing for election - to provide a fresh choice, to make a difference.
"To me, being mayor is about listening, watching, learning. It's about planning and doing. It's about empowerment, leadership and vision. Dedication to the task - that's my commitment to you."
He would start his mayoral term in office by getting basic things sorted for democracy.
"I'm certain that with co-operation our community will be empowered, with confidence our commerce will grow.
"Let's create a sense of purpose, not only a sense of place, for our people, our region, together."