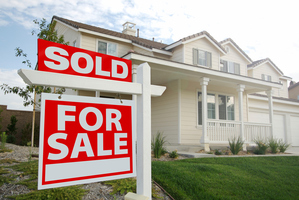 Housing is becoming more affordable in Whangarei, despite a "flurry" of people rushing to buy their first home before lending restrictions take effect, a local real estate agent says.
National housing affordability improved slightly in July, according to the latest Roost report measuring the percentage of after-tax pay needed to service an 80 per cent mortgage on a median-priced house.
Home loan affordability in Whangarei improved from 41.7 per cent in June to 41.2 per cent in July - compared with 41.5 per cent a year ago.
Whangarei Barfoot and Thompson branch manager Martin Dear said listings were drying up as people came into the city from less affordable places.
Some houses were being sold just days after being listed.
"That's not been the situation [previously]. We've actually depleted our stock ... now we have very little," he said.
There had been a "flurry" of sales last month as people rushed to buy before lending restrictions came into force.
However, the sales hadn't yet affected house prices and the market was "in limbo".
"We're only starting to adjust now but I think we'll see some growth in our prices," Mr Dear said.
According to the latest REINZ figures, the median house price in Northland is $298,700.
Nationally, housing affordability improved from 56.7 per cent in June to 55.3 per cent in July.
The median weekly pay packet for the 30-34 age bracket is $807.79, up from $793.85 a year ago.
The national median house price fell to $385,000 in July from $394,000 in June as banks began tightening lending criteria to comply with the Reserve Bank's new lending restrictions.
The announcement restricts the amount of low-deposit home loans banks can issue to borrowers.
The measures don't come into force until October 1, but banks have already begun offering low interest rates to borrowers with deposits of more than 20 per cent and imposing "low equity premiums" on those with lower deposits, the Roost report said.
Lending criteria is also being tightened for people with bad credit ratings. APNZ