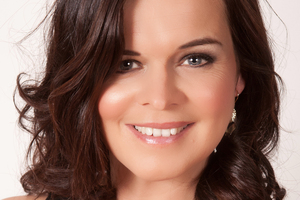 In an analogy that is no doubt wildly offensive to postpartum mothers the world over, it occurred to me this week that long-haul flying is a not entirely dissimilar to giving birth.
The event itself comes as the result of some enthusiastic planning many months prior, and is a painful, drawn-out day and night of extreme discomfort that at the time makes you wonder if the end could ever justify the means, but which is instantly forgotten the moment you hold that most precious thing in your arms: a baby for some ... an A-Z of London for me.
And that, I am happy to conclude, is where all similarities to holidays and birth come to a swift end.
This year my insatiable wanderlust has taken us across the globe on a specific mission to reconnect with a BFF and other mates who made the motherland home some years ago and have been nagging at me ever since to visit. Generally, it's the best excuse I could think of to justify flying a ridiculously long way for a few short weeks of mainlining my favourite drug - international travel.
Exactly a year after our adventure in India, though, and it's hard not to compare the two experiences and marvel at a process that can see you board a plane and travel for 12 hours and land somewhere overwhelmingly foreign or 24 hours and land somewhere that feels just like home.
Where India was untamed, chaotic, resplendent and requiring the constant application of hand sanitiser, Britain is (with the exception of Heathrow) organised, impeccably polite, reserved of manner and (with the exception of the underground), clean.
Although my interest in the motherland is normally focused mostly on what Kate and her sister, Pippa, are wearing in any given issue of Women's Weekly, there is a certain sense of "coming home" to be derived from watching the changing of the Guard and bumping into life-sized statues of iconic British heroes (and Kiwi namesakes) such as the Duke of Wellington, Sir Henry Havelock and General Napier.
Small similarities like this make a frighteningly large and very foreign globe seem just that little bit smaller and safer.
It is always exciting and unsettling to watch the progress of the in-flight map reveal that I am only a few thousand feet above environmentally or politically-hostile lands, and yet eventually show I am about to land somewhere that has Starbucks and McDonald's on the street corners just like home. Or is that just depressing?
On this trip we are ultimately bound for Central Europe and a roadie through Austria, Czech Republic, Poland and Hungary.
Aside from allowing me to indulge in a surfeit of ancient and worn cobblestone streets (and play the "I-wonder-what-happened-here" game till my boyfriend falls to his knees on them and begs me to stop) the destinations were picked at random mostly because they fit the bill of being places we knew nothing about.
Seeing the expanse and variety of the planet I live on always puts my own trivialities in perspective by exposing me to the scars of horrific historic events or real-time human heartbreaks.
And the European coffee sipped in the corner of a jaw-droppingly glorious old town square while foreign languages bubble quietly in the background is an addictive added bonus.
Eva Bradley is an award-winning columnist.