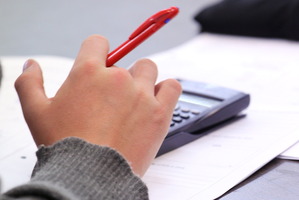 The number of Northland teachers hurting themselves at school is on the rise, but the cost to ACC is dropping.
ACC figures released to the Northern Advocate show Northland teachers have made 257 claims for injuries suffered at school so far this year - up from 230 in 2011 and 241 last year.
However, the total cost of the claims dropped dramatically from about $500,000 in 2011 to almost $105,000 last year.
About $89,000 in claims has been paid out to Northland teachers this year to date.
ACC said treatment costs had declined due to more minor injuries.
A teachers' union has pointed to deteriorating school buildings and worsening pupil behaviour for the injury numbers.
Teachers were much more likely to be injured in a science lab than in English class, it said.
ACC paid treatment costs for at least five Northland teachers this year after a "foreign body" became lodged in an orifice or in their eye.
More than 200 sustained soft tissue injuries this year, and 24 hurt themselves via a laceration, sting or puncture wound.
The third most common injury for Northland teachers was fractures and dislocations, although there were fewer than four reported this year.
National figures show the number of teacher workplace injuries has increased over the last three years, while the total cost to taxpayers dropped from almost $5.9 million in 2011 to $3.9 million last year, and $2.65 million this year to date.
Teachers have reported more than 5918 injuries already this year - considerably more than 5457 for the whole of 2011 and 5669 for for 2012.
Teachers aged between 50 and 54 suffered the most injuries and women were more injury-prone than men.
Soft tissue injuries were the most common, with more than 4000 reported each year.
Punctures, stings and lacerations were second, averaging about 650 annual claims.
Fracture and dislocation injuries rose slightly, while the number of burns fell in the past two years.
The number dental injuries, concussions and "foreign bodies in orifices" was relatively stable.
Close to 4100 claims have already been made by female teachers this year, costing almost $1.7 million - compared with 1810 male teacher claims, costing $886,000.
Post Primary Teachers Association president Angela Roberts said the national rise in injuries could be attributed to the deteriorating standards of school buildings and equipment.
"[The numbers] are a reflection of the increasing struggle that schools are having with maintaining ageing property.
"A lot of school buildings around the country are coming to the end of being fit for purpose and there is a massive issue around that."
Funds normally allocated for general maintenance had also been diverted for earthquake damage and leaky buildings, she said.
"You have holes in lino that people trip over, and you do have leaky roofs that make puddles that people slip in."
The rise of injuries could also reflect worsening student behaviour, and assaults on school staff, she said.
Increasing demands on teachers, including class sizes and workload also boosted stress levels.