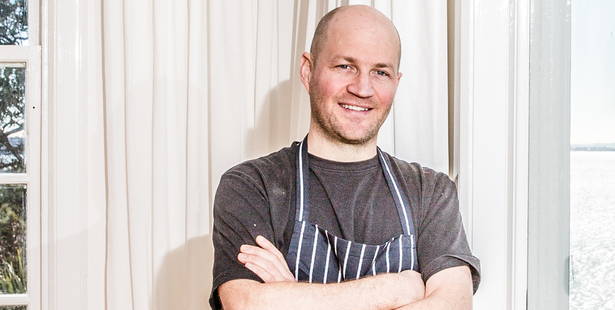 Auckland-based chef Jeremy Schmid loves to smoke. In fact, he's a professional smoker - a charcuterie chef - and he has dedicated a book to the topic. Schmid learned the art of smoking fish, meat, and even vegetables and dairy, at the Culinary Institue of America in the Napa Valley.
From there he developed his own individual style and brought it home to New Zealand to tempt the Kiwi palate.
His book takes you through the process of smoking with easy to follow steps and includes gorgeous recipes like Smoked Snapper Pie and Roast Apricots with Smoked Mascarpone.
I asked Jeremy a few questions.
Traditionally we smoked food to preserve it ... why do it now?
Because even though we now have freezers, better refrigeration and packaging, smoking gives the food a flavour that is unique in a good way. Yes it helps preserve it, but these days we do it a lot for flavour, taste, and to bring something new to a dish or product.
Fish has always been the home smoker's staple. what advancements have been made?
These days, we still smoke a lot of fish because people like to get outdoors and catch or hunt our own food, but now we have easy access to equipment and products that allow us to expand our range to more than "just fish". Also, with the information we get through books like mine and through TV, we want to try different things.
What equipment will i need to get started?
As I show in my new book, Smoked, we can start smoking with as little as some wood chips, a tray, a baking rack, tin foil and some form of heat source. The hardest part is getting started but with some good information you'll get results that are worth that first step. The more foods you smoke the better you'll get.
What different fuels can be used and what effects on flavour do they have?
When it comes to wood types they all have a slightly different flavour. Here, we often use manuka, but there is a wide variety. Cherry maple and apple woods have a mild and sweeter smoke, and suit delicate products like dairy or salmon, whereas manuka, oak and hickory work better on beef or lamb, which are able to take a stronger flavour.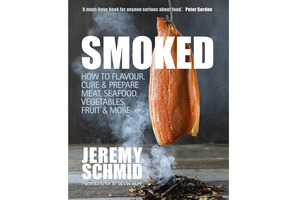 Tell us a little about your cooking career.
I started working as a kitchen hand while I was still at school, then when I finished school I got an apprenticeship. Since then I have enjoyed cooking more and more. I have won awards throughout my career, even representing New Zealand in Canada while at tech in 1993. I was first introduced to smoking food in 1996 and have continued to use the technique throughout my career; I love the flavour and the diversity it brings to food.
What inspired you to become - I was going to say a smoker - but perhaps I should say a charcuterie chef?
I like the way things have been done in the past, and during the early years of my career I wanted to learn how they used to make things. I understand that some modern techniques make things easier and I do embrace any methods that result in a better dish, but I have always thought it better to be able to make a really good terrine or pate which takes skill than to be a grill chef cooking steaks. I guess I still like the things that take time but are worth the effort when done correctly.
What was the first thing you cooked?
I am at the stage where that is too long ago to recall, but I do remember the first day in the kitchen hollowing out scaloppini and filling them with tomato compote.
How did you choose the recipes for the book?
Throughout my time cooking I have been influenced by people that I have worked with or been friends with. The recipes found in Smoked are the ones that I have made during my time as a chef in the places I have run. And some are my takes on recipes that I've eaten or shared with friends.
Of all recipes in the book, which is your favourite?
Always a hard question to answer, but when fresh corn is in season, the Mexican Smoked Corn Salad recipe is definitely worth making, though I have to say whenever I make the Smoked Sweet & Spicy Almonds I'm quite reluctant to share them with others.
If you're not cooking what are you doing?
Brewing beer, it's a fun hobby, and when not brewing it, drinking it!
Tell us three things about yourself that would quite surprise us.
• I also have an ice block business called Paleta.
• I enjoy vegetarian food.
• I also love fishing, but I always get really sea sick.
Extract: Smoked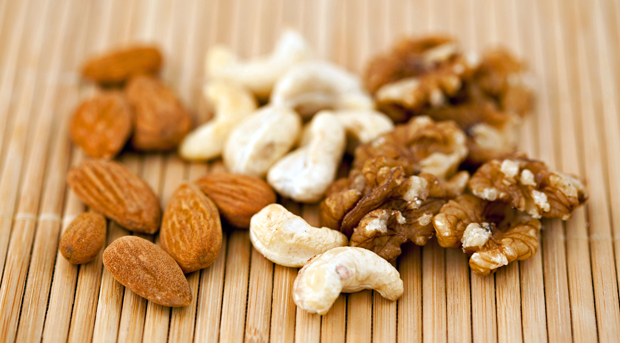 Smoked sweet & spicy almonds
If you like to try different varieties of nuts you could use hazelnuts, pecans, cashews or peanuts in this recipe, but I find almonds work particularly well. I enjoy them as a snack with some home-brewed beer.
Ingredients
Makes 3 cups
• 1/2 tsp chilli powder
• 1 & 1/2 tsp flaky sea salt
• 1/2 tsp garlic powder
• 1 tsp ground paprika
• 2 tsp melted butter
• 2 tsp liquid honey
• 500g cold smoked almonds (see below)
Method
1. Preheat the oven to 170C. Line a baking tray with baking paper.
Combine the chilli powder, sea salt, garlic powder, paprika, melted butter and honey. Mix in the almonds, coating them well. Place on the prepared baking tray and roast for 12 to 18 minutes, stirring 2 to 3 times during the cooking process.
Allow to cool then store in an airtight container for up to 4 weeks.
Smoking nuts
Nuts are best cold smoked and pretty much any nut can be smoked. Nuts make a great snack when smoked.
I like to use a cherry or apple wood for nuts but use what you prefer. You will need enough wood or wood pellets for a 30-minute to 4-hour smoke.
• 2 tbsp salt
• 3 cups water
• 3 cups nuts (almonds, cashews, peanuts or any other nut)
1. Make a solution by dissolving the salt in the water. Add the nuts and soak for 10 minutes then drain the nuts and allow them to dry on the bench for about 1 hour. Once they have dried prepare your cold smoker.
2. Once the smoker is producing smoke, place the nuts on to a fine cake rack or a sheet of aluminium foil pierced with holes. Place the rack or foil in the smoker and allow the nuts to smoke for 30 minutes to 4 hours depending on the strength of the flavour you require - 30 minutes will give a light smoky note and after 4 hours they will be very strong in flavour.
3. Remove the nuts from the smoker. You can either lightly salt the nuts, store them in an airtight container or preheat an oven to 170C and roast the nuts for 10 to 15 minutes until lightly browned, making sure you stir them 2 to 3 times during cooking.
4. Lightly season with salt and cool. Store the nuts in an airtight container for up to 4 weeks.

• Smoked, How to Flavour, Cure & Prepare Meat, Seafood, Vegetables, Fruit & More by Jeremy Scmid, photography by Devin Hart, New Holland, $45.