Gardens of the world unite in a show-and-tell in the USA's far north.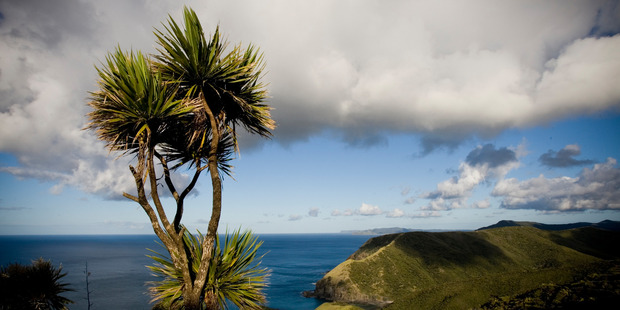 I was terribly impressed when I found out that our common old cabbage tree is called a Torbay palm in the UK and prized by landscapers who use it to give their gardens Pacific flair.
It completely changed my attitude to cordylines and even though I still curse them every time I mow the lawn, I do see their value as a designer plant.
Now I'll have to embrace a few more New Zealand natives, after reading about Washington Park Arboretum's Pacific Connections Garden, in Seattle, which opened last year. It boasts 10,000 plants that originated in New Zealand.
Thirteen years ago, the Arboretum Foundation, University of Washington Botanic Gardens and Seattle Parks and Recreation set out to plan the design for a series of Pacific Connection Gardens representing regions of the world with climates similar to their own. New Zealand, Australia, China, and Chile made the cut.
Washington landscape architects Andy Mitton and Jason Henry designed the Kiwi "focal forest" despite never visiting this country. (However, both say they watched the Lord of the Rings trilogy, which they figured was the next best thing.)
What are "focal forests", exactly? Well, in arboretum-speak, they're "exhibits for visitors and students to immerse themselves in naturalistic recreations of forest communities of the world". In other words, they're as close as you can get to the real thing without actually going there, Lord of the Rings notwithstanding.
All the gardens in the Pacific Connection project showcase standout plants from countries connected by the Pacific Ocean, so there are alpine bottlebrush (Callistemon pityoides) from the boggy peatlands of Mt Kosciuszko, Australia's tallest peak, an impressive array of hardy fuchsias (Fuchsia magellanica) from Chile, ferns from East Asia and the Himalayas, and our Phormium "Maori Sunrise", one of a dozen New Zealand flax species on display.
Each of the 90 species was extensively tested for hardiness and invasiveness. Then 9000 individual plants were grown, predominantly from wild seeds, and transplanted to the forest when they were big enough to withstand the elements.
The total garden area is 4.8ha, of which the New Zealand forest takes up one.
There are granite stairways, man-made creeks and gravel paths. Importing rock from New Zealand would have been a bit over the top, so the landscape team settled on local granite, which closely resembles our tan Canterbury rock. As it was, the total cost of the landscape development for the New Zealand forest was $810,000. Hardly a budget job, then.
These are some of the plants making New Zealand famous in Washington, and I'm relieved that we have examples of all of them in our somewhat-smaller-and-cheaper native garden at home.

These descriptions come from the Seattle Parks and Recreation website, so they're a slightly different take on the plants that we might take just a little bit for granted.
Hebe (Hebe pinguifolia)
Named after the Greek goddess of youth, the Hebe genus includes almost 80 species and is the largest plant genus in New Zealand. The Arboretum's focal forest hosts 10 kinds of hebe, which vary in appearance from flowery, purple bushes to leafy, matted shrubs.
Red Tussock (Chionochloa rubra)
Maturing to 23cm tall, this hearty grass grows on hillsides across the South Island. On a sunny day, the reeds, which are more golden than red, shimmer and undulate in the breeze.
Cabbage Tree (Cordyline australis)
Maori traditionally made a healthy snack from the young roots of the cabbage tree by first steaming them to crystallise the sugars, then dipping them in water to cool them sufficiently for chewing.
New Zealand Tea Tree (Leptospermum scoparium)
Captain James Cook named this brightly flowering bush during a visit to New Zealand, when he erroneously surmised that tea made from its leaves would prevent scurvy.
The blossoms' rich nectar yields some of the world's priciest honey.
Our subtle-yet-stunning orchids
A friend brought me an orchid the other day and I was reminded of how gorgeous they are. I feel a whole lot of orchid planting coming on and no, I'm not doing the native thing - I'm going for the most extraordinary over-the-top orchids I can find.
But if you're Totally Native, there's no need to deny yourself. New Zealand's native orchids may not be flashy, but they're subtly, self-effacingly beautiful, blending in with their surroundings and providing the element of surprise.
Most of them have no need to strut their stuff in an obvious way because many are self-pollinating. They're either ground-dwelling or they grow on trees. Best known of the ground-dwelling orchids in the bush are green hooded orchids and spider orchids, and you'll only notice them during their flowering seasons. The tree dweller (epiphytic) varieties have foliage you can see all year round. These quiet little darlings live in many places - in open shrub land, the bush, in swamps, on rocks, and in pasture. If you want to know more, they have their own website, nativeorchids.co.nz