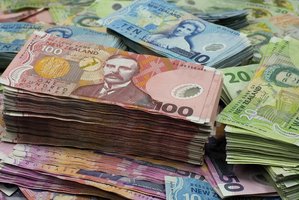 The incoming mayor of Whangarei District Council will be the sixth highest paid mayor in New Zealand, outside the Auckland Super City.
At its penultimate meeting, the current council approved a base annual salary of $127,600 for the next mayor, and gave the go-ahead for increases in allowances and remuneration for all council members who make the grade after next month's elections. The current mayoral salary is $123,900.
Councillors will get a base payment of $43,600 a year, with extra payments for a variety of roles. Currently councillors are paid a base $41,147. The new deputy mayor and committee chairs will receive $54,500, up from $51,434.
While separate meeting fees will no longer be available, pay for extra duties is expected to see councillors' base salary increase between another 5 per cent and 25 per cent.
The tick by councillors was a formality as payments for all elected territorial and unitary council and community board members are set by the Remuneration Authority, and were flagged in June.
The Far North mayor will now be paid $118,700, councillors $40,400 and members of the three community boards between $10,500 and $9500.
The Northland Regional Council chairman will be paid $106,650 and councillors $52,700. The chairman is elected by the council members.
A Kaipara mayor - a theoretical position while the district is in the hands of commissioners - would earn $84,700 and councillors $26,000.
In reviewing elected local government representatives' pay, the authority based its recommendation on the relative size, population and complexity of each council's activities.
Only the mayors and councillors of Dunedin City ($142,000), Hamilton City ($145,800), Hutt City ($132,450), Wellington City ($158,000) and Tauranga ($138,600) will be paid more than those of Whangarei. Auckland City (mayor $247,300; councillors $99,400) and Christchurch City (to be set) are decided on a different basis.