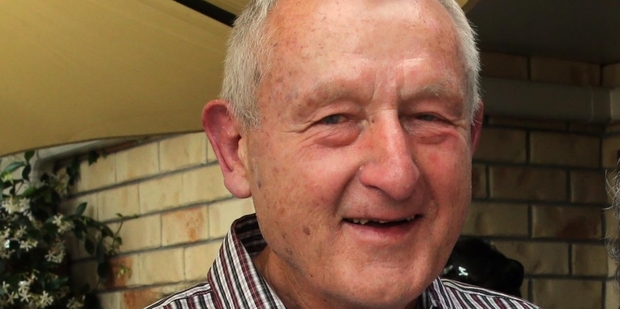 Peter Dallas is possibly the only lawyer in Northland who can look back over a 50-year career of non-stop law practice.
It's a milestone Dallas reached in November, 50 years after returning to Northland from the University of Auckland in 1963 with a shiny new law degree, to a job at small Whangarei firm Thorne & Son.
A year later, Dallas was a partner at Thorne & Dallas. Within a few years he was joined by Steve Perkinson and Bruce McGregor in Thorne Dallas & Partners. Another partner around the time was David Hislop, now a Queen's Counsel working in London.
Dallas enjoyed the beat of his small firm's pulse. "There was no practice manager, no HR, the three partners did everything - all the hiring and firing and dealing with the cat fights in the lunchroom," he quips.
With long-time clients including two or three generations in some families, and the buzz of a growing city working its way into the firm's cases and paperwork, it wasn't the kind of work easily left in the office at the end of the day.
In 2006, Thorne Dallas & Partners merged with Webb Ross Johnson to form what was then Northland's largest legal practice, Webb Ross, with Dallas, McGregor and Perkinson joining the new firm as consultants. In October 2012, Webb Ross merged with Urlich McNab Kilpatrick, creating mega-firm WRMK - a combined workforce of 54, made up of eight partners, 10 lawyers and three consultants, along with legal executives and support staff.
"I've always enjoyed my work," Dallas says, and he is now equally enjoying the pace of being a consultant working four days a week. He has no plans to retire in the foreseeable future.
Bruce McGregor describes his long-time colleague and friend Dallas as "remarkably efficient and effective, and big on detail". McGregor said Dallas liked to keep his private life private, but divulged that he is a car enthusiast who "knows everything about cars" and also has a keen interest in wine.
McGregor said he believed no other lawyer in Northland had practised for a straight run of 50 years.
Apart from changes in legislation, the law itself hasn't changed a great deal in 50 years, Dallas says. He counts the biggest changes as being in the practicalities of legal practice.
Since the 1980s, fax machines and then emails and electronic banking revolutionised the exchange of documents and information.
Dallas was born and bred in Paparoa and was a student at Whangarei Boys' High School, boarding at Carruth House from 1954-58, before heading off to study law in Auckland.
Back in Whangarei, his earlier career saw him handling criminal, matrimonial and family court cases - "I've done everything involved in legal work" - but the naturally reticent fellow was happy to step back from court work as Thorne Dallas & Partners grew.
"It didn't feel right for my personality, the court environment, but I've certainly had a satisfactory career."